Army veteran, 75, was 'murdered by driver who mowed him down as he tried to swap insurance details after minor crash'

Daily Mail
12/07/2018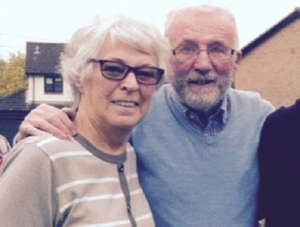 © Provided by Associated Newspapers Limited Ken Kiley (pictured, right)died on Monday fighting for his life after being hit by a car on Sunday evening An army veteran was allegedly killed by another driver as he tried to swap insurance details after they had a minor crash, it emerged yesterday.
Ken Kiley, 75, was run over when he got out of his wife's car in a cul-de-sac in Swindon, to speak to the driver of a Vauxhall Corsa.
He was hit by the car just before 9pm on Sunday evening, and died of his injuries the next day in the John Radcliffe Hospital, Oxford.
Mr Kiley, pictured, had served in the Parachute Regiment, Intelligence corps and army reserves, and also spent time living in Hanover, Germany, with his wife Marion.
A 21-year-old man from Swindon who was arrested on suspicion of murder has been released on police bail pending further inquiries. A 24-year-old man from London, arrested on Tuesday on suspicion of murder, was being questioned by police in Swindon.
In a statement, Mr Kiley's family said his death had 'shocked and devastated his wife'. It said: 'Ken was a kind, warm, gentle and unassuming family man.
'He was popular, made friends easily and was always ready to crack a cheesy dad joke and cheeky smile.
'He loved nothing more than spending time with his loving wife Marion and sons Adam and Matthew, reading his history books, teaching German classes to his friends in Swindon and playing long distance chess with an old army colleague.
'He spent much of his life in service to his country, first with the Parachute Regiment and later with the Intelligence Corps and the army reserves.
'He travelled the world with the Army and lived in Hanover, Germany with his wife for several years where his eldest son was born and where Ken and Marion made lasting friends both among the army and the local Hanoverians.
'Ken had recently supported his wife to recover from a serious illness and they were looking forward to continuing to enjoy their well-earned retirement travelling the world with friends and spending time with his family.
'He was so happy to give away his daughter-in-law when she married his son last summer and was so looking forward to being a grandfather.'