Space launch facilities around the world

Photos
11/01/2019
With growing competition in space, many countries have set up launch sites (also known as spaceport or cosmodrome) to propel satellites to orbit. While some are popular across the globe, others are more secretive installations. From Cape Canaveral Air Force Station in Florida, U.S, to Baikonur Cosmodrome in Kazakhstan, we look at some famous space launch facilities.

Cape Canaveral Air Force Station, U.S.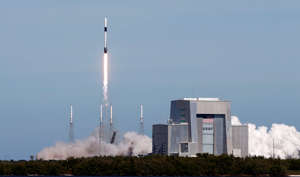 Located in Brevard County, Florida, the station is a primary site for America's space program and missile testing. In July 1950, the first missile – a German V-2 rocket – was launched from here. It was also the launch site for the country's first spaceflight, Freedom 7, that took place on May 5, 1961, and was piloted by astronaut Alan Shepard.

Vandenberg Air Force Base, U.S.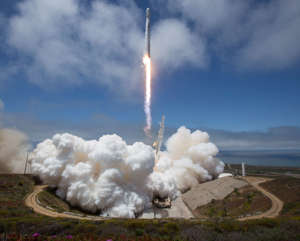 A prime location for testing intercontinental ballistic missiles and sending satellites into polar orbit, the military facility has conducted hundreds of launches. In 1959, it launched the world's first polar orbiting satellite, the Discoverer 1, part of the Corona reconnaissance satellite program. Even though it failed to reach the orbit, it paved way for sending other satellites into space.

Baikonur Cosmodrome, Kazakhstan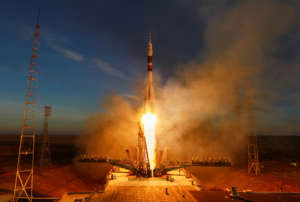 The construction of the oldest and largest space launch facility in the world began in 1955, and today it is jointly maintained by the Kazakh and Russian governments. In October 1957, Russia launched from Baikonur the first artificial satellite, Sputnik 1. The first human spaceflight, Vostok 1, also took place from the site. It is now mostly used to send Soyuz astronauts to the International Space Station.

Guiana Space Centre, France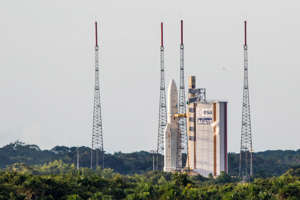 Situated in Kourou, French Guiana, the site is primarily used by the French government and the European Space Agency. With a high success rate, the site has launched vehicles such as Ariane 5, Soyuz and Vega.

Tanegashima Space Center, Japan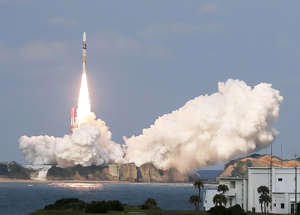 Established in 1969 on an island in Kagoshima, the site is run by the Japan Aerospace Exploration Agency and is considered one of the world's most beautiful rocket-launching sites. Almost every year, the country launches cargo missions to the ISS. Some of the notable missions include ALOS (Advanced Land Observing Satellite), SELENE (Selenological and Engineering Explorer) and IKAROS (Interplanetary Kite-craft Accelerated by Radiation of the Sun).

Jiuquan Satellite Launch Center, China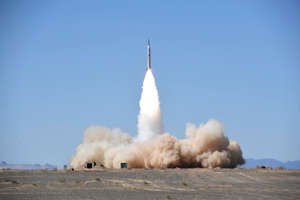 Located in Jiuquan in Gansu province, the center was founded in 1958 and is the oldest space launch site in China. In 1970, it launched the country's first satellite DFH-1.

Satish Dhawan Space Centre, India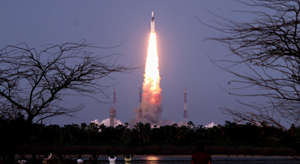 India's spaceport is situated in Sriharikota, Andhra Pradesh, and was named after former chairman of Indian Space Research Organisation (ISRO) Satish Dhawan. It has most notably served as the launching pad for India's lunar orbiter Chandrayaan-1 in 2008 and Mars orbiter Mangalyaan in 2013. In 2017, the country launched a record 104 nano satellites into orbit onboard a single rocket.

Woomera, Australia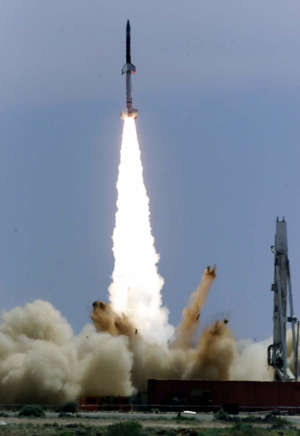 Situated approximately 310.6 miles (500 km) northwest of Adelaide, the complex is primarily used by the Royal Australian Air Force (RAAF). Covering an area of 47,177 square miles (122,188 square km), Woomera is the world's largest land-based testing range.

Xichang Satellite Launch Center, China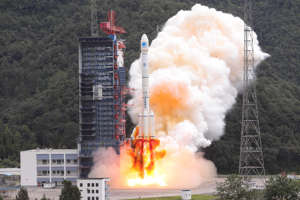 Located in the Sichuan province, the center became operational in 1984. It serves as the main gateway to the geostationary orbit (a circular orbit above the equator and in the direction of Earth's rotation) and has been used to deploy Long March 3 and CZ-2E rockets. It has two main zones – Launch Complex 2 and Launch Complex 3. The Launch Complex 1 functions as a viewing area.