A guide to eating placenta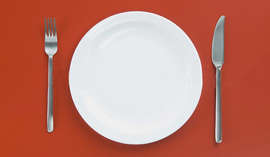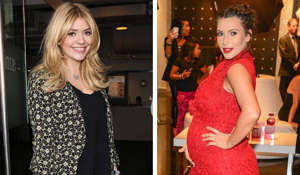 There's been a whole lot of talk about placenta recently, what with Holly Willoughby admitting she might be tempted and Kim Kardashian revealing that she'll be chowing down on hers in a bid to "look younger".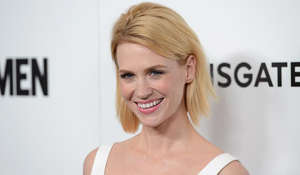 And, whilst Hol and Kim chew over the issue (so to speak), January Jones has already stepped up to the placenta-filled plate, recently opening up about eating her own following the birth of her son Xander.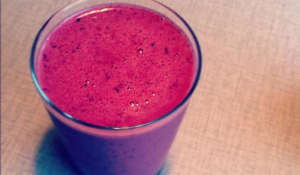 The Mad Men actress told People magazine: 'It's something I was very hesitant about, but we're only the only mammals who don't ingest our own placentas. It's not witch-crafty or anything!'

Understandably, reactions to placenta eating are generally a mix of gleeful horror and genuine curiosity. Placenta doesn't exactly look appetising, and there's a disturbingly cannibalistic feel to consuming what is basically meat from your own body. But is this practice more than just a particularly extreme fad?
Well yes, according to Sally Cropper, a doula and placenta encapsulation specialist (yes, that exists) who says that new mums who don't eat their placentas are missing out.
Over the last three years, Sally has helped more than 300 women eat their own placenta, and she says popularity of the practice is growing as word spreads of its efficacy.
"The benefits of eating your placenta are threefold," Sally says. "First, the nutrients replenish your energy levels. Second, the hormonal content helps support breast feeding by promoting the generation of breast milk. Finally, the 'happy hormones' in placenta relieve stress and make women feel balanced and emotionally well."
Cropper is a member of IPEN (the Independent Placenta Encapsulation Network), a group dedicated to bringing placenta eating into the mainstream. According to IPEN, placentas supply iron, amino acids and essential fats – all important for women who have lost blood during childbirth or who are feeling weak and exhausted. The hormones to which Cropper refers are oxytocin, which aids birth and breastfeeding, and corticotrophin-releasing hormone (CRH), which is responsible for reducing stress levels. The stem cells in placenta are said to help heal the uterus.
And women do report feeling better after consuming placenta. January Jones credited her placenta-eating with the fact that she was 'never depressed or sad or down after the baby was born'
But is it safe? According to IPEN, yes. The only time raw placenta should not be consumed is if the baby has opened its bowels before birth.
Placenta eating isn't a woman-only thing either, with many men giving the practice a go - including team MSN's very own Chico Pacheco.
"I decided to eat placenta because I am a Buddhist vegetarian," Chico says. "I don't like the idea of killing another conscious being, but I love the taste of meat and I hate wasting food.
"I also studied Anthropology so I knew that this was quite common in other cultures – if it was good enough for them, why not for me?"
He adds: "When I asked the nurse if I could take it home (in my icebox I had prepared) she wasn't surprised; I wasn't the first.
"The first thing that hit me was how big it was, and how bloody."
Not everyone is joining in the placenta party, however, and GP Dr Ian W Campbell implies that new mums might be just as well off eating steak and chips.
"I doubt there are any real health risks associated with eating your own placenta, but I'm sure there are no real benefits either," he said. "There would be a risk of blood-borne disease if you were to eat another woman's placenta, so that definitely shouldn't be encouraged."
How to eat placenta
If you're tempted to give placenta a try, there's a veritable smorgasbord of serving options, and few women choose to dig straight in post-birth.
"Eating it raw is the most hardcore option," says Sally Cropper. "But if a woman's bleeding a lot I might pop a small piece into her mouth, against her gums, because the hormone that causes the uterus to contract will help stop bleeding."
Placenta smoothies are a more popular option, and Cropper's recipe includes organic berries, bananas and apple, whizzed up in a blender. "You can't even taste the placenta," she says.
© Martin Ohlsson, http://bit.ly/17BIvvI, CC BY-NC 2.0
Other options include making the placenta into capsules. "I steam the placenta over water with lemon, ginger and chili, then put it in a dehydrator for 16-18 hours before grinding it up and making it into capsules," Sally says.
Despite appearances, she claims placenta is not liver-like in texture, describing it as being similar to a fluffy red omelette.
Chico says: "I tried a few recipes, from pasta sauce to deep fried. The best in my view was simply shallow fried in olive oil with a bit of garlic (Chianti optional). This brings out the more meaty flavours.
"It tastes like a cross between liver and heart, and since it is so bloody I found it best to wash thoroughly to remove the excess blood before cooking."
Tempted?
On MSN Her: Next-gen beauty trends - armpit botox, anyone?
On MSN Her: Stars and their baby bumps
On MSN Her: Coping with postnatal depression