Children's charity boss to give £282m to ex-wife's foundation after court ruling

Evening Standard
13/06/2017
© Provided by Independent Print Limited A children's charity run by a hedge fund boss will hand over £282 million to his ex-wife's own philanthropic cause,
Sir Christopher Hohn was told to give £337 million — about a third of his fortune — to his former partner Jamie Cooper in a 2014 divorce settlement.
The pair have continued to haggle over another payout, from the Children's Investment Fund Foundation (CIFF) charity they built together, to Ms Cooper's new cause, Big Win Philanthropy.
Sir Geoffrey Vos, chancellor of the High Court, has now approved the payment of £282 million by CIFF to Ms Cooper's charity. Sir Christopher had opposed the payment, arguing that charity money should not be involved in a divorce deal.
Sir Geoffrey, in his ruling delivered on Friday, said the charitable benefits of making the grant outweigh arguments against, especially as Ms Cooper has promised to donate £32 million of her own money if the sum goes through. 
"The making of the grant will ... bring a conclusion to this incredibly hostile dispute," he said.
The ex-couple, who have four children, set up CIFF in 2002 to help young people. Sir Christopher ran the associated hedge fund. It donated much of its profits to the charity, which was managed by Ms Cooper.
Their divorce settlement, reached in December 2014, was at the time believed to be the biggest in UK legal history and involved a dispute over some £700 million of assets.
Related: 16 of the world's most expensive divorces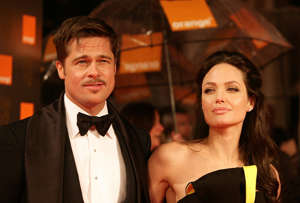 16 of the most expensive divorces The settlement was changed in April and July 2015 to include an agreement that Ms Cooper would resign as a charity trustee and that Sir Christopher, who was knighted in 2014 for services to philanthropy and development, would support the grant to her new endeavour. But in their latest battle, Jonathan Crow QC, for Sir Christopher, said it would be wrong for CIFF to have to pay the sum. 
He said the payment should not be made to secure Ms Cooper's resignation. The sum had not been set according to the new charity's needs but according to "haggling bound up in the financial dispute originating from [the] divorce proceedings", he said.
"The grant would set a poor precedent in that it would allow charitable funds to be used to resolve personal disputes between trustees."
However, Simon Taube QC, for Ms Cooper, said the money "would avoid losing [her] talented services to charity — the grant would unleash her creativity and her capacity to contribute to the public benefit".
Matthew Dontzin, the leading lawyer from Dontzin Nagy & Fleissig who acted for Ms Cooper, said: "This is a well-deserved victory for Ms Cooper, whose life's work has become helping underprivileged children in the developing world.
"Ms Cooper appreciates the chancellor's thoughtful resolution of a complex and challenging dispute."