'Fortnite' season seven adds planes, custom weapons and lots of ice

Engadget UK
06/12/2018
A special message from MSN:

While Christmas is a time of joy for most of us, that's not the case for the UK's most vulnerable children and young people. We've partnered with giving platform Benevity to raise funds for two charities - the NSPCC and The Children's Society – to try to help change that. You can help make a difference - please donate now.
I don't want to undersell this, but if you've been looking to play as a swole Father Christmas, Epic Games' latest Fortnite update has got you covered. Season seven of the battle royale shooter has arrived, bringing with it weapon customization, a brand new icy biome, a bunch of new skins and even a new vehicle: planes.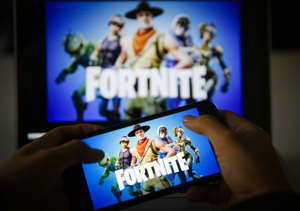 © 2018 Anadolu Agency ANKARA, TURKEY - NOVEMBER 26: A man plays Fortnite game on smartphone in Ankara, Turkey on November 26, 2018. (Photo by Metin Aktas/Anadolu Agency/Getty Images) In order to keep things fresh, Epic has gone all out. Having teased the arrival of a frozen wasteland over the past few weeks, season seven kicks off with a giant iceberg slamming into the island, transforming the south west corner of the island by giving many beloved locations -- including Tilted Towers -- a welcome winter makeover.
New areas, including the Frosty Flights and Expedition outposts will also offer new and interesting places to drop, as well as providing access to Stormwing planes, which extend combat to the skies. Suddenly, those (overpowered) turrets -- added in a recent weekly update -- make a lot more sense.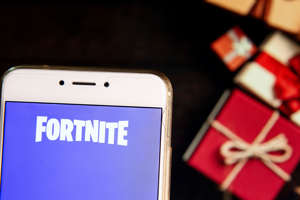 © 2018 SOPA Images HONG KONG - 2018/11/21: Online video game by Epic Games company Fortnite logo is seen on an Android mobile device with a Christmas wrapped gifts in the background. (Photo by Miguel Candela/SOPA Images/LightRocket via Getty Images) Any new season wouldn't be complete without the arrival of new skins, which include Santa-a-like character "Sergeant Winter" and The Ice King. This time around, Epic has launched custom vehicle and weapon skins called Wraps, as well as additional pets and more toys.
Some items have been vaulted, though. Shadow Stones, Port-a-Forts, Chillers, Clingers, the Double Barrel Shotgun and Shockwave Grenade have all been vaulted (Epic says it helps it avoid duplicates or overlapping functionality).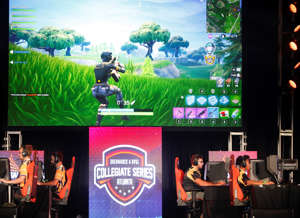 © 2018 Getty Images ATLANTA, GA - NOVEMBER 16: Students from Louisiana State University and The University of Washington compete in the online game Fortnite during DreamHack Atlanta 2018 at the Georgia World Congress Center on November 16, 2018 in Atlanta, Georgia. (Photo by Chris Thelen/Getty Images) As for Fortnite's new Creative mode, that too will be locked behind the Battle Pass paywall, but only for a week. Players who don't mind paying will be given early access to their own island, before it's rolled out to all seven days later.
With Christmas coming, Epic has taken the decision to extend the new season so that it can take "its own holiday break." That means you'll have until February 28th to unlock all that the Battle Pass has to offer.
Gallery: The Best-Selling Video Games of 2018 [24/7 Wall St]