Jack'd leak: Dating app 'exposes millions of intimate photos'

Evening Standard
07/02/2019
A leak on a gay dating app has reportedly exposed millions of intimate photographs of users.
The app, Jack'd, suffered a security flaw which left private photos publicly exposed on the internet, the BBC reported.
Those who knew where to look for the leaked images could find them easily online, even if they did not have an account with the dating app.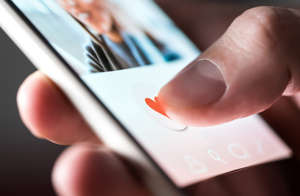 The popular app has been downloaded more than five million times on the Google Play app store and lets members use private photographs as their profile picture.
This photo will only be viewable by certain users who are permitted, though.
Hey @jackd and all other gay dating apps. You have a responsibility to your users who opt to share private info + media on your platform, sometimes in places where being outed in public can literally get them killed.

Do 👏🏽 better 👏🏽 https://t.co/GbErs7z2ta

— 𝚂𝚊𝚕 (Person of Memes) 𝙼𝚊𝚝𝚝𝚘𝚜 (@salmattos) February 5, 2019
Users of the app took to social media to vent their frustration with one member saying the app had a "responsibility" to customers.
According to news website Ars Technica, the app has also reportedly leaked "location data" of users.
Jack'd has been approached by the Standard for a comment.
Related: Why you need to switch up your swiping: Try out these dating apps [Refinery 29]