Microsoft Reportedly Scrapping Edge Browser

International Business Times
05/12/2018
A special message from MSN:

While Christmas is a time of joy for most of us, that's not the case for the UK's most vulnerable children and young people. We've partnered with giving platform Benevity to raise funds for two charities - the NSPCC and The Children's Society – to try to help change that. You can help make a difference - please donate now.
Microsoft's Edge web browser may have been a lot better than Internet Explorer, but it looks like it will soon be replaced on Windows 10. A new report claims that Microsoft is building an all-new default web browser on its operating system that will be powered by Chromium.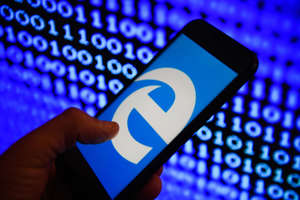 Information on Microsoft's plans was first reported by Windows Central. The site claims that Microsoft may officially announce its plans in the coming weeks. Microsoft Edge was introduced in 2015 as the new default web browser on Windows 10. It was designed to be fast, lightweight and secure, and it was built using the new rendering engine called EdgeHTML.
Despite being faster and more reliable than its predecessor, Microsoft Edge struggled to get people to use it. At launch, it was plagued with various issues, including those related to compatibility. The problems persisted and Edge was unable to catch up to Google Chrome, which is favored by developers for its rendering engine and by users who prefer its speed.
Microsoft's solution seems to be to create a brand-new web browser that will replace Edge as the default option on Windows 10. This new web browser, currently codenamed "Anaheim," will be powered by the Chromium rendering engine and not EdgeHTML. It's currently unknown if the new browser will still use the Edge brand, or if it will have an entirely new name. There's no word yet if Microsoft's new Chromium browser will feature a different user interface.
What's known for sure is that EdgeHTML will no longer play a role in the default web browser of Windows 10. In a separate report, The Verge claims that Microsoft might announce its new Chromium web browser as soon as this week.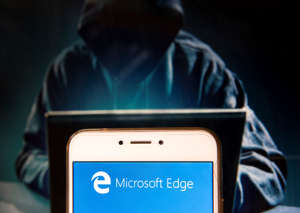 © 2018 SOPA Images HONG KONG - 2018/11/23: American web browser developed by Microsoft, Microsoft Edge, logo is seen on an Android mobile device with a figure of hacker on the background. (Photo by Miguel Candela/SOPA Images/LightRocket via Getty Images) With Microsoft adopting Chromium as its rendering engine, websites on the new Anaheim web browser should now work similarly to how they behave in Google Chrome. This simply means that users won't get buggy and unstable experiences like they do when they use Microsoft Edge. Websites would behave better on the new Anaheim browser because the Chromium rendering engine is more reliable in optimizing sites.
Microsoft's decision to use Chromium could also mean that the web browser on ARM-powered PCs will work a lot better. Windows Central has already spotted Microsoft engineers committing code to the Chromium project to help Google Chrome run on ARM Windows 10 PCs. It's very likely that the Microsoft Anaheim web browser will see some benefits from that same work.
Gallery: 50 Amazing Things Invented by Kids [BestLife]