Power dressing: How your shirt could charge your phone on the move

Evening Standard
05/02/2019
A breakthrough in the development of clothes that can charge electronic devices is to bring new meaning to the term "power dressing".
A team at Imperial College have devised a technique for coating individual fibres of fabric with microscopic particles of metals such as silver and zinc, paving the way to turn cotton shirts into "wearable batteries".
Dr Firat Güder, who led the team, said: "With this application it could be possible to integrate high-performance batteries into fabrics and these wearable batteries could be used to power other high-performance devices.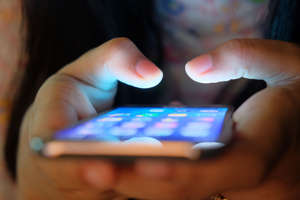 "They could be seamlessly integrated into the textile, they would still breathe and feel like a normal fabric."
Researchers have been struggling for years to find ways of making it easier for people to charge devices when they are on the move — particularly in remote areas — without having to carry a bulky portable charger. Dr Güder said the new technique would cut the cost of developing "metalised fabrics" by more than 90 per cent, opening up a range of commercial applications.
The application, revealed in the Advanced Functional Materials journal, could also be used to integrate health sensors into sports clothing that could monitor an athlete during exercise.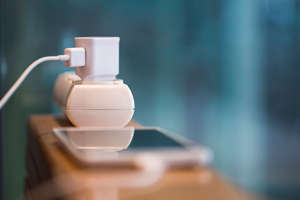 Other potential uses could be sensors that could detect illnesses or air pollution.
Max Grell of Imperial's Department of Bioengineering said: "The beauty of this approach is that it can also combine different technologies to serve a more complex application, for example low-cost sensors can be printed onto paper that can then transmit the data they collect through contactless technology.
"This could be particularly useful in the developing world where diagnostic tests need to be conducted at the point of care in remote locations and cheaply."
Gallery: The world's most incredible inventions that never took off [lovemoney]