Sponsored: Turn your Lumia 950 into a computing powerhouse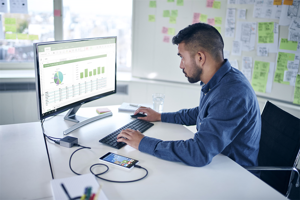 © Microsoft Microsoft's Windows 10 is a great operating system on traditional computers and laptops, but it really comes into its own on the mobile platform. And, in the case of the Microsoft Lumia 950 smartphone, it can actually supplement or replace your regular computer altogether thanks to its specification and Windows Continuum for phones.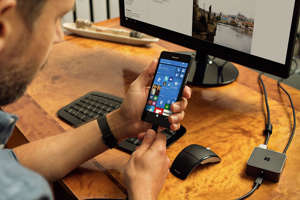 © Microsoft Adding to this is the brand new Microsoft Display Dock, which has been designed to let you connect your Lumia 950 to an external monitor along with a keyboard and mouse. Simply plug the Lumia 950 into the Display Dock and the dock into a monitor and you'll then be able to enjoy the Continuum experience. This effectively allows apps from the phone that have been developed for this type of technology to scale up to a bigger screen.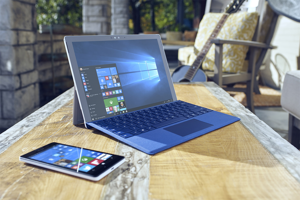 © Microsoft It's a really easy to use combination that enables you to tap into the growing range of Windows apps, including core software packages such as Word, Excel, PowerPoint and the excellent new Microsoft Edge web browser. All that means you get a PC-like experience once you attach an external monitor, while the benefit of a full-size keyboard and traditional mouse can be mighty handy for those times when you need them.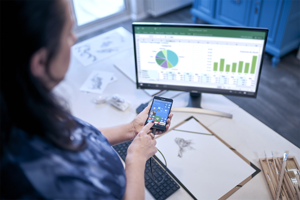 © Microsoft It's the perfect solution if you want to avoid carrying a heavy laptop around because you can quickly plug into an external monitor or TV screen when you arrive at your destination. Plus, the other great thing about this smartphone is that it has plenty of storage space that can be used in conjunction with online facilities from Microsoft such as Outlook and OneDrive, so it's perfect for keeping documents with you wherever you go, or for sharing them via the internet.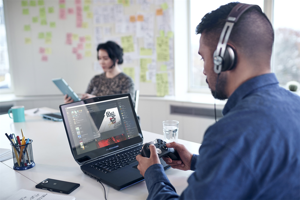 © Microsoft In fact, after a little bit of working with the Microsoft Lumia 950 and the Display Dock you might start wondering how you managed before this innovative concept was delivered. There's certainly no shortage of performance from the elegant Lumia 950. It's a great looking phone from the outside but it's the inner workings that might surprise you the most. Behind that 5.2-inch Quad HD display there's USB-C Fast Charging and an extra-large battery for starters. This is a real boon in an age where many smartphones will be lucky to get you through the day without a recharge.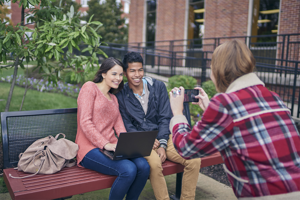 © Microsoft Amazingly, the USB-C Fast Charging will have you up to 50% capacity with just 30 minutes of charging time. Elsewhere, there's a beefy Qualcomm Snapdragon 808 Hexa core processor, 32GB of mass memory and the phone is also 4G LTE ready. If you need to take images for your work, or for pleasure, then the 20-megapixel rear and Full HD 5-megapixel wide angle front cameras cover all bases. All that and the Microsoft Lumia 950 still weighs in at just 150 grams, which makes it perfect for any kind of pocket, bag or case.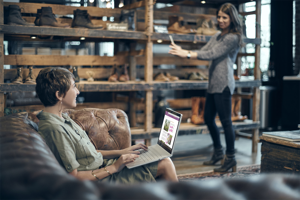 © Microsoft You'll find that the Microsoft Display Dock also works with the Microsoft Lumia 950 XL too, so both phones are ideally suited to the job of becoming your dependable computing all-rounder. And, don't forget that the Lumia 950 comes armed with other potent tools, including 4K video capture and optical image stabilisation. You also get Skype phone and video software as part of the package, which allows you to stay in touch with anyone just about anywhere as long as they've got an internet connection. Job done!

Find out more about the Microsoft Lumia 950.
Take a look at the Microsoft Display Dock.