Sponsored: Use your Xbox One or Windows 10 to discover EA's Unravel gaming adventure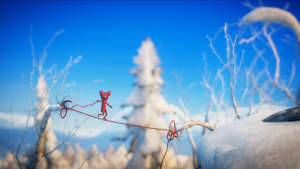 © EA Unravel is a very cool new game that's just out for the Xbox One platform, as well as PC. Billed as a beautiful physics-based platformer, this is an experience that oozes a certain organic charm, mainly because it was conceived and developed in the stunning surroundings of rural Sweden. "I was actually on holiday with my family at the time," says Martin Sahlin, Creative Director at games developer Coldwood on how it all came together.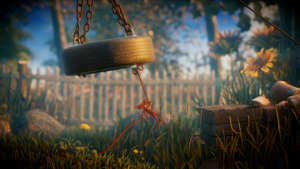 © EA Unravel revolves around Yarny, a tiny character made from a single thread of yarn, who embarks on a seemingly larger than life journey through the breathtaking, lush environments of Northern Scandinavia. Using Yarny's small thread, players traverse nature's obstacles in this unique physics-based puzzle platformer.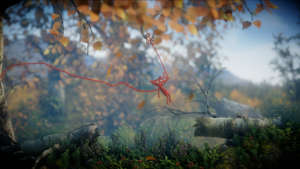 © EA "The idea of Unravel was created from a very personal place. We didn't start out by saying we're going to make a puzzle platforming game. We started by thinking more about our lives, and the things we hold meaningful. We wanted the game to have a heart and the gameplay could always be designed to represent that," says Martin.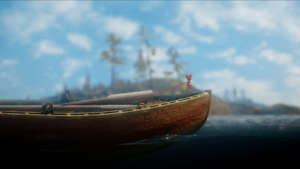 © EA "The tale of Unravel is about love, and the bonds between people. And the yarn is a representation of that. Yarny's red thread is the tie that connects everything in the game, from the gameplay mechanics to the story, and the people in it."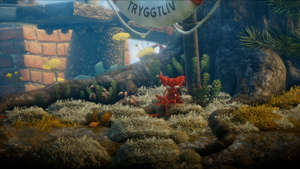 © EA Indeed, Unravel is a game all about overcoming obstacles, both big and small. Some challenges are simple, like using Yarny's thread to swing across a gap, or rappel down a tree. Sometimes things get more complex, and players will need to use Yarny's thread in clever and creative ways to find the path forward. Whatever the case, no feat is too big for Yarny.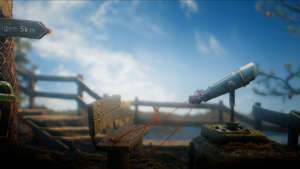 © EA Along the way, you'll witness him unlock a heartfelt story about love and longing, and the ties that bind. The tale is told completely without words and Yarny is the red thread that runs through it all. "I'd never really worked on something like this before," says Martin. "So I wanted to make something that was from the heart and give people something useful when they were done with it."
© EA "It's a very simple game in principle because it is the yarn that forms the basic bonds between people," adds the developer. "He's trying to make it from the start to the end of the game without unravelling. On that journey you will come across all these obstacles and puzzles that you will need to solve."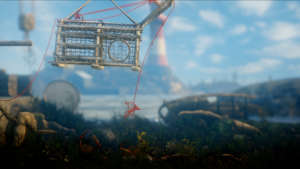 © EA "At the start of the experience you'll feel like you're paying a more traditional game, but as you progress you will find that you increasingly need to use this yarn to help you meet the challenges along the way," adds Martin on the quirky thinking behind the project. "You start thinking more like a yarn creature."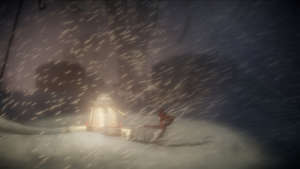 © EA The developer says that the game started to find its own identity very early on. "It wasn't really designed with anyone particular in mind," furthers Martin on who Unravel might appeal to. "We did it because we felt passionate about it here and hopefully that will cross over to other people who play it. We've been working on it for about two and a half years. It's hard work for sure, but the main priority has always been that it's had to be fun. The game is essentially about love, so it was important for us to love working on it."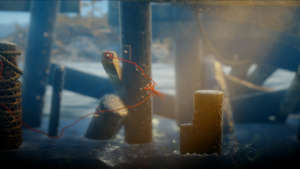 © EA "The entire game is set in our part of the world," adds Martin on how Unravel reflects their own surroundings. "So we've been able to go on real cool field trips and gather up all this information and images to help us build this. The interesting thing was that this game was started in really unusual circumstances because I was out on vacation with my family. We were miles away from civilisation, I had this idea and just made this doll from things I found. So how the whole game design concept happened was extremely organic." And you can experience it for yourself right now by getting a taster over at EA's Unravel website.