Stunning winners from Landscape Photographer of the Year 2018

Photos
19/10/2018
The winners of the Landscape Photographer of the Year 2018 have been revealed. The competition aims to highlight the beauty of Britain's urban and rural landscape. This year, Pete Rowbottom's picture of Glencoe in the Scottish Highlands has won the top prize of £10,000.
Let's take a look at some of the stunning winning entries.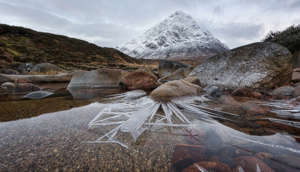 © Pete Rowbottom Landscape Photographer of the Year 2018
Pete Rowbottom - Ice Spikes, Glencoe, Scotland
The spectacular image depicting ice fractures beneath a snowcapped peak was described as "emotionally strong" by the judges. "This is an image where you can hear and feel the landscape as well as see it, so it is emotionally strong and involves the viewer on multiple levels," said awards founder Charlie Waite.
About his image, Rowbottom said, "I had set out to shoot sunrise upriver and saw this unusual and dramatic formation of ice around the rocks; right then I knew I had my spot."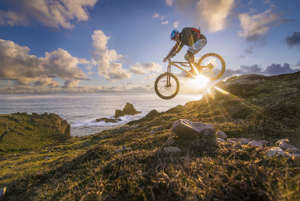 © Josef FitzGerald-Patrick Young Landscape Photographer of the Year 2018
Josef FitzGerald-Patrick - Land's End, Cornwall, England
Describing his "dream shot" FitzGerald-Patrick said, "I found a good composition, featuring a nice rocky drop for my friend to jump, with the Armed Knight and setting sun behind it."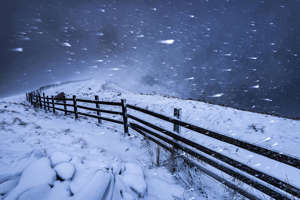 © John Finney Adult Classic view - Winner
John Finney - Blizzard in the High Peak, Derbyshire, England
"As the clouds got darker, the blizzards got more extreme. I used a relatively slow shutter speed to highlight the fast motion of the falling snow," said Finney about his picture.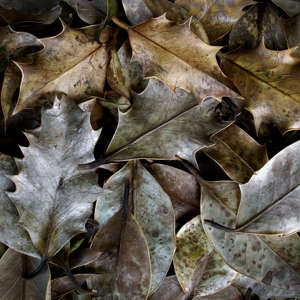 © Nicky Goodfellow Adult Your view - Winner
Nicky Goodfellow - Beauty in Decay, Edinburgh, Scotland
"A group of decaying leaves on the pavement caught my eye. The textures, arrangement and metallic nature of the leaves really appealed to me," Goodfellow said.
© Mick Blakey Adult Living the view - Winner
Mick Blakey - Fisherman at Porth Nanven, Cornwall, England
Explaining the magical shot, Blakey said, "There had been strong westerly winds for a few days, which resulted in a much bigger Atlantic swell than anticipated. I was happy to sit on the rocks and photograph the waves and spray, but then some magic happened... a fisherman appeared on the rocks in frame; I could not believe my luck."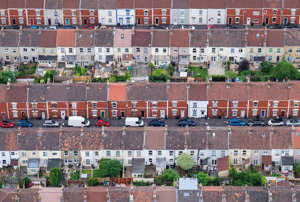 © Alex-Wolfe-Warman Adult Urban view - Winner
Alex Wolfe-Warman - Terraced houses, Bristol, England
Wolfe-Warman commented about his image, "My wife and I flew over Bristol in a hot air balloon. Visibility was excellent, and the light was beautiful at 8pm on a warm July evening."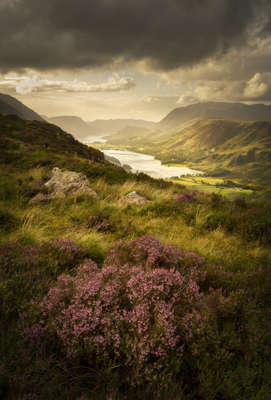 © Stuart McGlennon The Sunday Times Magazine Award - Winner
Stuart McGlennon - Buttermere Bloom, The Lake District, Cumbria, England
"The area above Buttermere, in the Lake District, is a fantastic place for a walk with stunning views in all directions. I set up my composition and didn't move for two hours, the conditions were truly stunning," said McGlennon.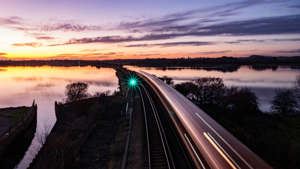 © Alan Courtney Network Rail 'Lines in the Landscape' Award - Winner
Alan Courtney - Sunset over Holes Bay, Dorset, England
Courtney aptly described the shot: "The blur of the sky is echoed by the blur of the train, as the sun sets, and commuters let the train take them home across Holes Bay in Dorset at the end of another day."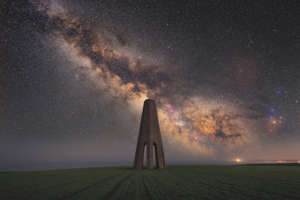 © Will Milner Adobe Prize - Winner
Will Milner - The Daymark - Brixham, Devon, England
"The 'Daymark' is a beautiful and imposing monolithic edifice originally built to provide a navigational landmark for mariners," said Milner.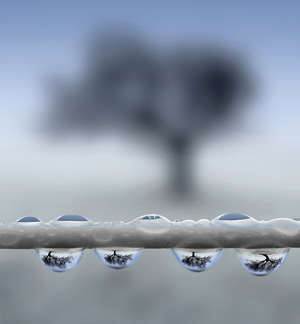 © Peter North Adult Your view - Highly commended
Peter North - Raindrops on the Washing Line, Hertfordshire, England
"This was one of those chance shots we all encounter from time-to-time and, because I did not have my DSLR with me, was captured with my iPhone," North said about his stunning capture.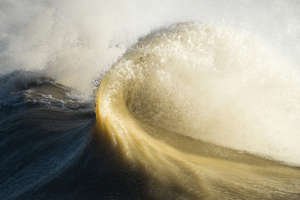 © Edd Allen Fujifilm Print Prize - Winner
Edd Allen - Collide, Newhaven, East Sussex, England
"I took my camera back out for a few quick shots and ended up staying until the storm had eased, completely transfixed by the ever-changing drama that unfolded in front of me," said Allen.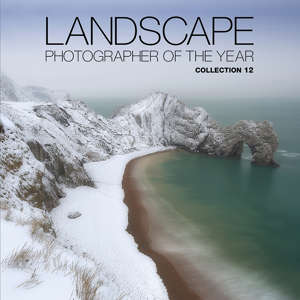 © Darryn Kemper The Landscape Photographer of the Year exhibition, hosted by Network Rail, will be held on the Balcony at London's Waterloo station from Nov. 19, 2018-Feb. 3, 2019, followed by a nationwide tour of some of Britain's biggest stations. The accompanying book, Landscape Photographer of the Year – Collection 12 (AA Publishing £25 ($32.5) is available now. For more information, visit www.take-a-view.co.uk.