The best Black Friday phone deals for 2019 in the UK

TechRadar
05/11/2019
Fast approaching, November 29 marks the best time of the year to upgrade your phone contract - Black Friday. And if you've been holding out on getting a new handset so you can score a saving in the event, you're in the right place. We've got all of the Black Friday phone deals information you need to know.
Apple fan trying to get the best Black Friday iPhone deals? An Android devotee scoping out prices on the shiny Samsung Galaxy Note 10? Or even just a budget hunter looking for a bargain Black Friday phone deal? No matter what you need, this will be the time to look.
But where will the best phone deals be over Black Friday? Although its too early to know for sure this year, we can take a pretty good guess based on previous years gone by.
For those looking to score a phone contract, the likes of Carphone Warehouse, Mobiles.co.uk, Fonehouse and Mobile Phones Direct all brought their A game back in last year's Black Friday and we can't see it being any different.
Rather go for a SIM-free phone? Like all years gone by, the likes of Amazon, Argos, John Lewis and Very will be the places to go for SIM-free Black Friday phone deals. And if you need a SIM only deal to pair with your new phone, well we can't help but feel that Three and iD Mobile will pull out something special.
Take a look below to see what you can expect in terms of Black Friday phone deals when the event rolls around on November 29.
Black Friday phone deals available now:
Black Friday is still a few weeks away but that doesn't mean the offers haven't begun. In the lead-up to the big event we tend to see a load of top-notch deals across a range of phones - these are the best so far:
Huawei phone deals + free Nintendo Switch or 4K TV
Huawei P30 Pro with 10GB of data for £59 a month and £50 upfront  Arguably one of the best phones currently on the market, the Huawei P30 Pro combines a high-powered camera with an impressive 50x zoom with a giant battery, beautiful display and a top of the line processor.
Huawei P Smart with 10GB of data for £28 a month and £20 upfront  The real sell of the Huawei P Smart here is the monthly price -£28 a month for a 2019 phone and a free Switch or TV?! That's brilliant especially for EE - a notoriously pricey network.
Huawei P30 Lite with 10GB of data for £34 a month and nothing upfront  It takes everything great about the P30 and P30 Pro and condenses down the price tag. Getting a phone of this calibre on EE as well as that freebie for this price is an impressive feat.
Samsung phone deals + free Nintendo Switch or 4K TV
Samsung Galaxy A40 with 10GB of data for £31 a month and nothing upfront  If you fancy getting a Samsung deal with these freebies but don't want to pay too much, this will be the one for you. It gets you both the free Switch/TV and this device for just £31 a month.
Samsung Galaxy A70 with 10GB of data for £39 a month and nothing upfront The Samsung Galaxy A70 has been immensely popular since its release and its easy to see why. With some impressive specs at this price its an easy choice.
Samsung Galaxy A80 with 10GB of data for £49 a month and nothing upfront Spinning cameras, fancy specs and lots of tech gimmicks, the Samsung Galaxy A80 packs a lot of surprises behind its relatively affordable price tag here - a price that gets even better with the freebie you will also be receiving.
Free Nintendo Switch Lite with Mobiles.co.uk
Samsung Galaxy A40 | O2 | 12GB data | £15 upfront (with code 10OFF) | £29 a month + free Nintendo Switch Lite
As part of Samsung's affordable 'A' range of handsets, the Galaxy A40 combines some impressive specs with affordable pricing. It has a sizeable screen, a premium design and most importantly, comes with a free Nintendo Switch Lite. But, the increase in specs will mean a pretty significant jump in price compared with the below offer.
Samsung Galaxy A10 | EE | 4GB data | £65 upfront (with code 10OFF) | £23 a month + free Nintendo Switch Lite
Much like the offer above, just a much cheaper price and unfortuantely, a slightly lower spec phone. While the A10 is by no means a bad device, if you need some power, we would advise the A40. Just want the cheapest price on a phone and a free console? This is the deal for you.
Free PS4 and COD: MW with Carphone
Sony Xperia L3 | O2 | 6GB data | £40 upfront (with code 10OFF) | £25 a month + free PS4 + Call of Duty: MW Another console and phone combination. Get Sony's Xperia L3 and a free PlayStation 4 and the newly released Call of Duty: Modern Warfare. All of that comes together at a price of just £25 a month, pretty impressive for a completely free console and a phone with 6GB of data.View Deal
The key retailers for Black Friday Phone deals:
These were the retailers that we saw all of the best Black Friday phone deals come from last year. From cheap SIM-free phones to the best iPhone deals we saw last year, each of these retailers came out with something worth going for. This year is likely to be exactly the same. 
While no Black Friday offers are available yet, there are also some great offers in the build up. Head on over to these sights to see what is currently available. 
Contracts:
SIM-free:
The best Black Friday phone deals from last year:
A whole year on and looking back at the prices from last year gives us hope for some incredible offers this year. Judging from the contracts available in 2018, the flagship devices will be the ones to go for. Last year that meant the likes of the Samsung Galaxy S9, iPhone XS and OnePlus 6T. This year look out for offers on the Samsung Galaxy S10, Google Pixel 4 and iPhone 11 series.
Below we've listed the best offers we saw back in 2018 to give you a flavour for what to expect.
EXCLUSIVE Samsung Galaxy S9 at Mobiles.co.uk | EE | £199
£150 upfront with TECH49 code | Unlimited minutes and texts | 4GB data | £19 per month
During Black Friday last year, the S9 was selling like crazy. We were seeing offers left, right, centre - pretty much every angle really. But out of all of the offers we saw, this was our personal favourite. Although we know we're unlikely to see a S10 deal this cheap, we can't help but hope for something along this line in 2019.
iPhone XR from Mobiles.co.uk | Vodafone | £50 upfront | 100GB data | Unlimited minutes and texts | £36pm
The iPhone XR hadn't even been out that long when Black Friday rolled around and yet they were able to pull out this stunner! This is a price that would even be impressive right now an entire year on from the iPhone XRs launch. This year we're hoping to see an iPhone XR drop below £30 a month.
AYCE SIM only plan from Three | 12 months | All-you-can-eat data | Unlimited calls and texts | £27 £20pm
When Three dropped this offer over Black Friday we were beyond impressed. They then brought it back a few months later and have continued to run with it. It remains to this day one of the best SIM only deals we've ever seen but will Three be able to top it this year? We really hope so.
EXCLUSIVE 4GB SIM on iD/Carphone Warehouse | Unlimited calls and texts | £9 per month
Unlike the Three offer above, some people just want the cheapest SIMO they can get. This iD deal was exclusive to TechRadar readers and offered up 4GB of data for £9 a month. If we're lucky, iD Mobile will go big on cheap SIM only deals this year.
iPhone XS from Fonehouse | Vodafone | £149 upfront | 100GB data | Unlimited minutes and texts | £36pm
This might look like an expensive offer but for the iPhone XS, its pretty mind-blowing. Fonehouse were able to offer 100GB of data on what was one of the world's most expensive phones, while still keeping bills down to £36. This year, we're hoping to see this price drop even more.
Moto G6 | £199.95 Now £179.95 at Argos
This was easily one of the best Black Friday phone deals back last year. To get a phone as impressive as the Moto G6 for just under £180 was a spectacular offer. We're hoping Argos will be the place to be for budget phones over Black Friday 2019.
iPhone XS Max from Affordable Mobiles | Vodafone | £215.99 upfront | 32GB 80GB data | Unlimited minutes and texts | £37pm
Much like the iPhone XS deal above, we were very impressed with this deal. A load of data, bills under £40 and the upfront cost wasn't even all that bad. If we could see the iPhone 11 Pro Max come down to a price like this, Black Friday 2019 will be a very happy time!
EXCLUSIVE OnePlus 6T at e2save | £115 £90 upfront with TECH25 code | Unlimited calls and texts | 9GB data
| £28pm
This OnePlus 6T deal was one of our favourite offers on a plus sized phone during Black Friday, mainly due to those excellent monthly bills. And thanks to the exclusive code for TechRadar readers it was even cheaper. Maybe we'll get lucky and see the OnePlus 7 Pro come down in price this year?
Google Pixel 3 at Three + FREE Google Home Mini | £99 upfront | Unlimited minutes and texts | 100GB data | £48 per month
Normally we're not swayed by a free gift but this offer was great! The Google Pixel 3 had only just come out when this phone contract went up and yet, Three was happy to drop a free speaker, 100GB of data and a pretty decent price tag.
What kind of Black Friday phone deals can I expect?
In years gone by, we've seen savings pretty much across every device when Black Friday comes around. However, this year there are a Black Friday phone deals that we're really hoping for.
iPhones:
For those looking to try and score a cheap iPhone in the Black Friday sales, you're in luck. Every year we see Apple come flying down in price and that includes the flagship iPhones. We saw some pretty incredible price points on the iPhone XR, iPhone XS and XS Max in 2018 so this year we're fully expecting the iPhone 11 to be excellently priced. 
For those who would rather go for last year's iPhone XR or XS, prices are just as likely to come down and monthly bills under £30 are highly likely. Perfect for those who want some Apple power without the price.
Finally, if you're just hoping to get one of the cheapest iPhones, the likes of the 7, 8 and the plus versions of these models will all likely be lowered in price and if we're lucky, they could all hit their lowest prices yet.
Gallery: The week in history: Nov. 4-10 (Photos)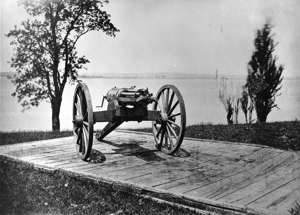 Android:
If you're more interested in getting an Android in the Black Friday phone deals then there is equally a massive amount of choice. We saw price cuts across the likes of Google, Huawei, Samsung and OnePlus last year, giving a massive variety of choice.
The offers we're really hoping for are some major price cuts on the Samsung Galaxy S10 Plus, the Huawei P30 Pro and if we're lucky, the Google Pixel 4 which will have only been on the market for a very short time when Black Friday rolls around.
Much like iPhone, the cheaper Android devices are equally likely to come down. SIM-free prices on the likes of the OnePlus 6T, Google Pixel 3a and Samsung Galaxy S10e could win you a fantastic phone at a very low price. We're hoping for someone like Argos or Amazon to pull through on this one.
Should I get a SIM-free or contract Black Friday phone?
When choosing a new phone contract, you do have to make the big decision between SIM-free and contract. On Black Friday in years before, we've seen some major discounts on both options.
Realistically, we usually see the best Black Friday phone deals on contract. That's where we saw the absolute best bargains last year and we expect the same this year.
Gallery: 26 tech fails that ruined people's lives (Pocket Lint)
However, don't doubt what's available SIM-free. If you're looking for a budget phone, this will likely be the best way to buy it. And, we tend to see a load of SIM only deals also come down in price over this time meaning its the perfect time to pair the two and get a discount. 
Will there be any 5G Black Friday phone deals?
Ah yes, 5G phone deals - the next generation of phone technology. Considering 5G only really made steps into the phone world in 2019, it is impossible to say if 5G phones will appear over Black Friday.
We would say it is unlikely that you will see a huge amount of 5G options over Black Friday, however there will certainly be a few offers to pique your interest. Considering the massive costs of 5G phones so far we wouldn't hold out too much hope for a major discount though.
Are SIM only deals discounted over Black Friday?
Like we said above, we saw some tremendous SIM only deals last year from the likes of iD and Three. This year, we're hoping for more of that - cheap SIM only deals and some big data options. 
We saw Three's unlimited data plan come crashing down in price, leading to the impressive £20 a month option now available, could we see it come lower in price? We really hope so.
On top of that, retailers such as BT Mobile, Mobiles.co.uk and Carphone Warehouse are all likely to also join in the SIM only reductions over Black Friday.
MSN UK is committed to Empowering the Planet and taking urgent action to protect our environment. We're supporting Friends of the Earth to help solve the climate crisis - please give generously here or find out more about our campaign here.