What Is The Gaming Future That Google's Teasing?

Know Your Mobile
14/03/2019
When Google makes a bold claim, the world tends to listen. The search giant already dominates the desktop and mobile thanks to its Chrome browser and Google landing page, and via Android – its smartphone OS – it is part of millions of people's lives. It controls a staggering amount of data and is firmly entrenched in homes all over the globe, thanks to apps like YouTube, Google Maps and Google Drive. It's on our TVs, AI assistant-powered devices and computers. Google is everywhere.
Now, the company appears to be making one of its boldest claims yet – it is ready to reveal 'the future of gaming' next week, and this could either be a stroke of genius, or a sign of overconfidence that could lead to another high-profile failure, like Google Plus, Allo and YouTube Gaming.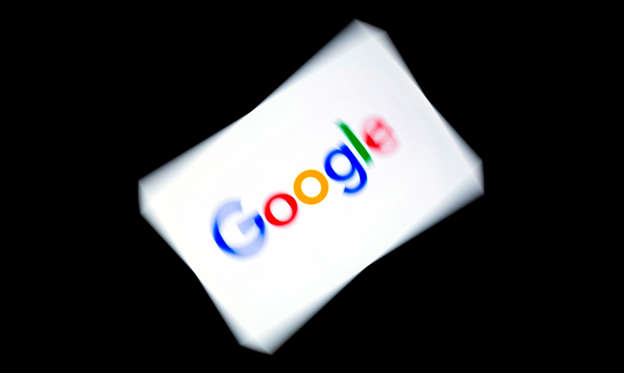 So what exactly will Google be showing off on the 19th of March? There are a few theories. One is that the company is about to release its first ever games console; a piece of hardware to challenge the likes of the PS4, Xbox One and Switch. The company is no stranger to producing its own hardware – we've already got Chromecast, Google Home and the Pixel 3, after all – but a fully-fledged games console is quite a leap. Games machines tend to be at the very cutting edge of the market, but have to also be sold at a mass-market price, making their development and production a costly affair. Still, Google arguably has the talent to do it.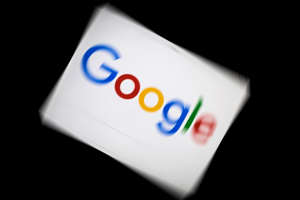 Another possibility is that Google isn't making a single console, but will instead leverage software to create its gaming dream. Many within the industry have pointed to streaming being the true future of gaming – a future where companies become totally hardware agnostic and instead utilise any suitable device; all you need is a screen, an internet connection, Google Chrome and a wireless controller.
Sounds like a fantasy? Well, Google wouldn't be the only company to be living in a dream world, in that case. Microsoft is currently hyping up its xCloud platform, which will use streaming tech to provide software for its Xbox line of consoles. We imagine that the execs at Microsoft will be the ones watching Google's announcement with the most interest, as they could potentially be the ones to lose out the most.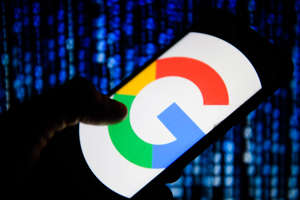 © 2019 SOPA Images While the idea of playing games in your browser might sound like science fiction, it's a reality that's already possible. Chrome is a conduit capable of supplying all kinds of data – we already use it to surf the web, post images to social media and streaming 4K video over YouTube – and adding game streaming isn't much of a stretch. Microsoft claims to have conquered issues such as input latency with its xCloud platform, and is aiming for the same 'platform agnostic' approach that Google could potentially reveal. While this naturally depends on the speed of your internet connection, clever software can do a lot of the heavy lifting – and it's important to remember that broadband connections are getting faster all of the time, and we'll soon have 5G on our smartphones.
Of course, all this talk of gaming only carries weight if you actually have games, and that's an area where Google is perhaps lacking. Sure, the company has made a big deal of the fact that it has hired industry legend Jade Raymond – who has worked on titles such as Assassin's Creed and Splinter Cell – to lead its gaming push, but it's smart enough to know that you need the support of the video game sector's leading lights to really gain traction. To that end, it is rumoured that Sega, Ubisoft and id Software will be joining Google on-stage during its March 19th presentation, which makes things very interesting indeed.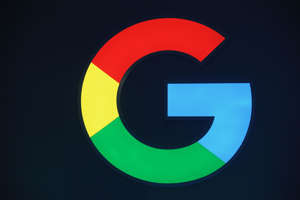 © 2019 Anadolu Agency So what kind of games can we expect to see? Streamed versions of AAA games might be a safe bet; this is already happening on the Switch, which has played host to cloud variants of Assassin's Creed Odyssey and Resident Evil 7 in Japan. Will we see brand-new exclusive games for Google's platform, or will we simply get streamed versions of existing hits? To be honest, it doesn't really matter – because the real genius of Google's approach could be that it removes the need to invest in a £200-£300 games console in order to play the latest games; if Google's cloud-based system comes to fruition, you probably already have the hardware required in your house.
How will Google monetize such a system? One option would be a web-based games store where you 'buy' access to the latest titles and then have the ability to play them anywhere there's a web browser. Another would be having ad-supported games, a common feature on iOS and Android smartphones. Yet another potential avenue would be buying 'play time', which is what happens with the aforementioned cloud-based games on Switch in Japan.
We might be wide of the mark on some (or all) of these points, and Google could reveal an old-fashioned games console on the 19th which plays old-fashioned discs and has an old-fashioned price tag in the hundreds of pounds. However, we think that's unlikely; Google isn't the kind of company that likes getting involved in old-fashioned battles.
Gallery: Favourite Apple products over the years [USA Today]