World Press Photo 2017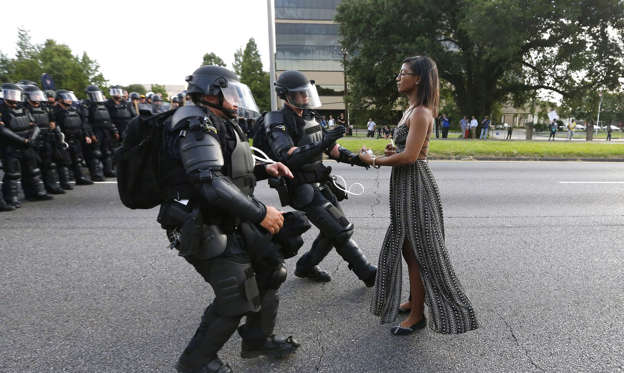 Drawing entries from more than 5,000 photographers, from 125 countries, the 60th annual World Press Photo Contest recognises the best work from press photographers across the globe.

Lone activist Ieshia Evans stands her ground while offering her hands for arrest as she is charged by riot police during a protest against police brutality outside the Baton Rouge Police Department in Louisiana, U.S., 9 July 2016. Evans, a 28-year-old Pennsylvania nurse and mother of one, traveled to Baton Rouge to protest against the shooting of Alton Sterling.
Pictured: Taking A Stand In Baton Rouge by Jonathan Bachman, Thomson Reuters - winner of Contemporary Issues - First Prize, Singles
© Jonathan Bachman/Thomson Reuters