11 remote bars around the world

Photos
11/01/2019
Having a drink at the neighborhood bar is quite mundane, especially if it's a special occasion. Let's have a look at some remote watering holes that don't have easy access, but are worth visiting.
Christian's Cafe, Adamstown, Pitcairn Islands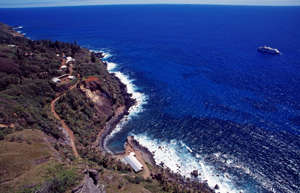 This cafe and bar, which is the island's only address for social gatherings for locals (only 50 people) and tourists, started serving alcoholic beverages only after 2009, when the government lifted the ban on the purchase and consumption of alcohol. The bar hours, however, are short, opening only after 6:30 pm on Fridays. A tall glass of rum is recommended.
The Bar at Vernadsky Research Base, Galindez Island, Antarctica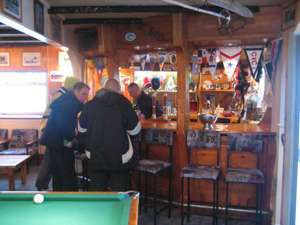 Considered to be the southernmost bar in the world, the bar was built like a traditional English pub during its British ownership. Later when Ukraine purchased the station in 1996, the watering hole got its own home-brewed version of vodka. What's more, here you can club your vodka time with some penguin-watching session.
Birdsville Hotel, Birdsville, Australia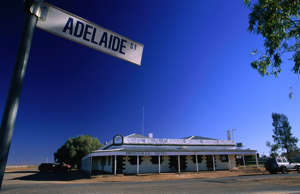 Getting here is tricky as there are no well-maintained roads across the desert. You can either fly to the hotel, which features an airstrip, or drive across the Birdsville track, which stretches 321 miles (517 kms). It houses two conventional outback pubs and a vibrant beer garden, mixing the traditional with the modern. Every September, Birdsville horse races are held, bringing hordes of tourists and enthusiasts to this far-off destination.
Albatross Bar, Edinburgh of the Seven Seas, UK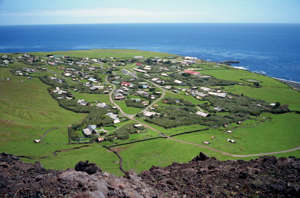 This tiny bar is on the most remote inhabited archipelago in the world. It lies 1,350 miles (2,173 km) from the nearest human settlement, Saint Helena. A lager and the locally-caught lobster pie is among the must-haves.
Irish Pub, Namche Bazaar, Nepal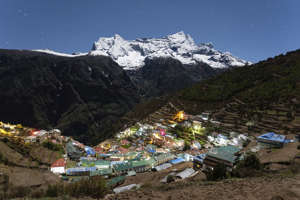 If you fancy a tipple before taking on Mount Everest, make your way to this pub. It takes a day to hike there; however, to avoid altitude sickness, it is advisable to undertake the journey over two days. While you are at the watering hole, you must try a glass of raksi, a wood-distilled rice wine.
Plain of Six Glaciers Tea House, Lake Louise, Canada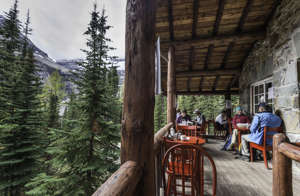 This tea house is a 3.4-mile (5.5 kilometers) hike from Lake Louise and is a six-hour round trip. Once you reach there, you'll be at an elevation of 6,890 feet (2,100 meters). Apart from tea, travelers can also enjoy beer here.
The Old Forge, Knoydart, Scotland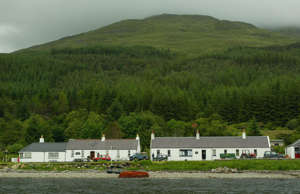 Located amidst the Highlands of Scotland, it is listed as "Britain's most remote pub" by the Guinness World Records. Inverie, Knoydart's only village, is inaccessible by road. To get here, one needs to take a 20-mile (32 kilometers) walk across difficult terrain, or a 30-minute boat ride from Mallaig. Locally brewed drinks and musical performances are among the top attractions.
Daly Waters Pub, Northern Territory, Australia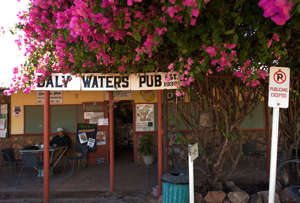 In the bygone days, this pub was an important landmark for drovers — stockmen in Australia who move livestock over long distances — when it was the last watering hole before the perilous Murranji Stock Route. Opt for the Giant Outback Breakfast with damper toast and a cold beer, you won't be disappointed.
Tir Na Nog Irish Bar, Gili Trawangan, Indonesia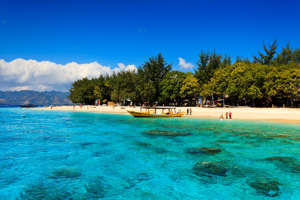 Tir Na Nog is two-and-a-half hours by boat from Bali. It has four outlets, two at the beach and two slightly away. It's popular for its regional seafood fare and riveting music scene, especially under the stars.
Barentsburg Hotel, Barentsburg, Norway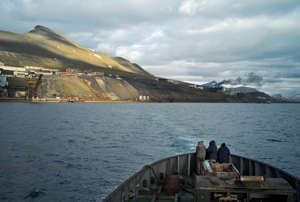 The last Russian-island settlement in the polar north and in the summer, you can get here by a 10-hour boat trip from Svalbard. In winter, the journey is cut by snowmobile to three hours. At the town's only hotel bar, warm up with vodka and traditional Russian food.
Three Camel Lodge, Gobi Desert, Mongolia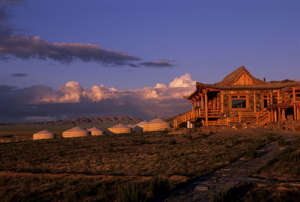 Located in the heart of the remote Gobi Desert, this lodge has a well-stocked bar and has been built in a way so as to showcase the country's nomadic spirit and culture. However, the place is not easy to access. Due to the rough terrain, it's nothing less than a 90-minute drive from Dalanzadgad, which is again a 90-minute flight from Mongolia's capital Ulaanbaatar.