20 places that look like they are from a fairy tale

Photos
12/11/2018
From Mont Saint-Michel in France to Ashikaga Flower Park in Japan, here are some places from around the world that look like the real-world replica of fairy-tale locations.

Neuschwanstein Castle (Germany)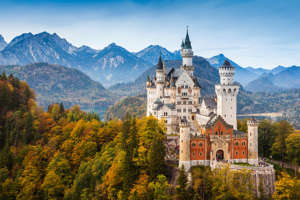 © Walter Bibikow/Getty Images Intended to be "the castle of the fairy-tale king," the work on this regal structure was commissioned by King Ludwig II of Bavaria in 1868. It was opened to the public seven weeks after the king's death in 1886.

Puez-Geisler Nature Park (Italy)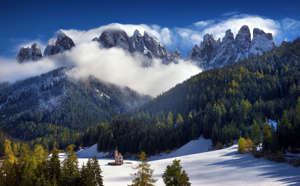 This nature reserve is named after the majestic peaks of the Puez and the Geisler massifs. Visit this park also for the charming, little church located at the center of the park surrounded by snow-capped mountains.

Mont Saint-Michel (France)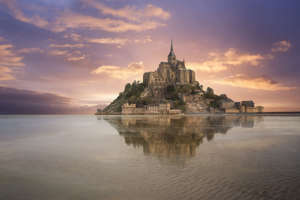 © PEC Photo/Getty Images Known as the "Wonder of the West", this magnificent island commune is home to a medieval monastery. What's more, this island and its adjoining structure was the inspiration behind the castle in the Disney movie "Tangled."

Glenfinnan Viaduct (Scotland)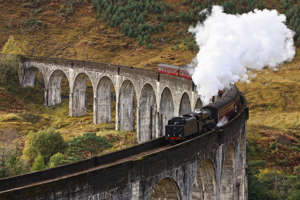 The single-track railway bridge, built in 1898, is characterized by its 21 arches. Visit the bridge for breathtaking views of Lock Shiel and the surrounding rolling lawns.

Tunnel of Love (Ukraine)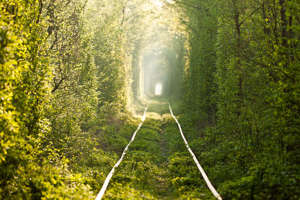 Nearly every inch of surface in this natural train tunnel is covered with leaves. The changing color of the leaves in different seasons also makes for a captivating sight.

City Palace (India)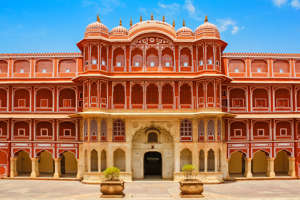 Built under the command of Maharaja Sawai Jai Singh II in 1727, the City Palace houses the famous Chandra Mahal and Mubarak Mahal, among others and boasts European, Rajput and Mughal architecture.

Ashikaga Flower Park (Japan)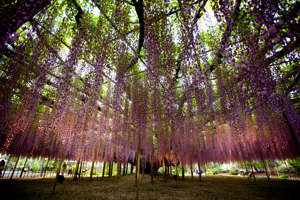 A wonderland in its own right, this flower park is decorated in gorgeous hues during spring as several hundred pink, purple and yellow flowers bloom here all year round.

Colmar, Alsace (France)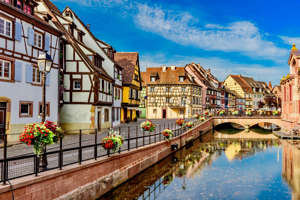 With its timber house, flower-decked canals and cobblestone streets, this town looks as though it was plucked straight out of the pages of a fairy tale.

Multnomah Falls (Oregon, US)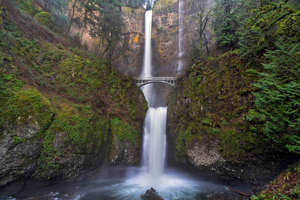 The 611-feet double cascade flows through the Columbia River Gorge. Though it's visible from the viewing area, for a closer experience, guests may climb up the nearby Benson Bridge.

Tulip fields of Holland (Netherlands)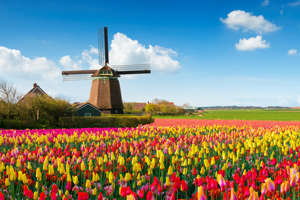 Lanes of brightly colored tulips in full bloom and quaint Dutch windmills make up this charming flower farm.

Paro Taktsang (Bhutan)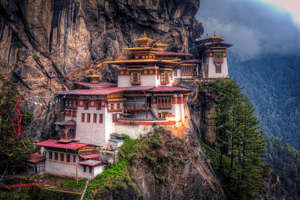 Paro Taktsang, a Buddhist monastery, is perched on the edge of a cliff. Its location and the fact that it is one of Bhutan's sacred religious sites makes it a worthy of a visit.

Saint Basil's Cathedral (Russia)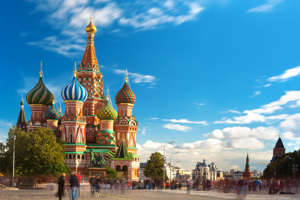 Located in Moscow, Saint Basil's Cathedral is popular for its bright colors and unconventional architecture. Earlier a church, the building has now been turned into a museum.
Angel Falls (Venezuela)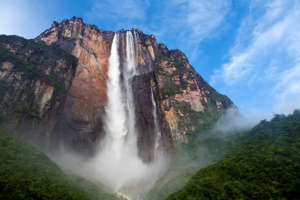 This picturesque waterfall is located in Canaima National Park and is one of world's highest uninterrupted waterfalls. It is named after American aviator Jimmie Angel, who is the first person to fly over the falls.

Avenue of the Baobabs (Madagascar)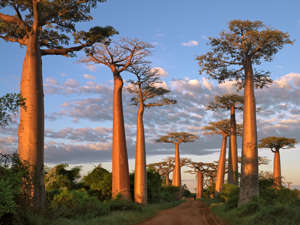 © Nigel Pavitt/Getty Images
This location is popular for the many baobab trees that line a dirt road in Madagascar's Menabe region.

Dark Hedges (Ireland)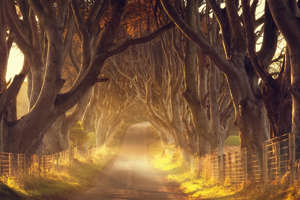 If you are a fan of the "Game of Thrones" series, chances are you may already know about the spectacular Dark Hedges. It's a long avenue full of beech trees. The first beech trees were planted here in the 18th century.

Hallstatt (Austria)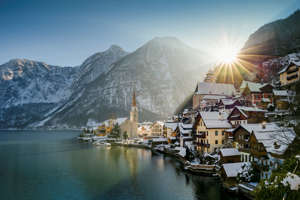 This stunning lakeside town is home to colorful residences, quaint cafes and impressive architecture.

Longleat (England)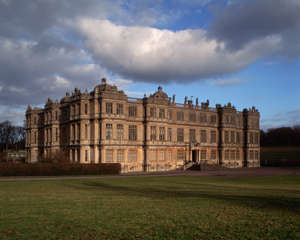 Built by Sir John Thynne in 1580, Longleat House is one of the best examples of Elizabethan architecture. The historic mansion is noted for its Capability Brown landscaped parkland and safari, among others.

Seljalandsfoss (Iceland)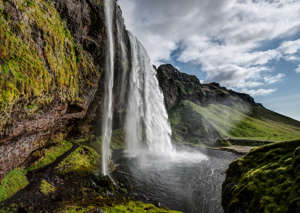 Another beautiful waterfall, this one is set apart from the rest by a small cave, just behind the falls, from where tourists can view the mesmerizing cascade.

Melissani Cave (Greece)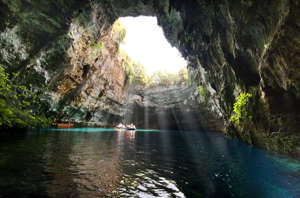 One of nature's many wonders, this cave is home to a sunken lake that is surrounded by dense forestry. Take a boat ride to the cave to enjoy the lake's blue-green waters.

Las Lajas Sanctuary (Colombia)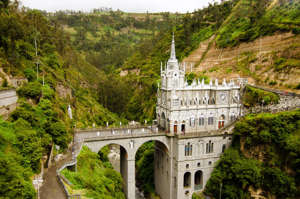 Also called "a miracle of God in the abyss," Las Lajas Sanctuary is a church built inside the canyon of Guáitara River. The church's Gothic architecture and the deadly drop below is a sight to behold.