Inside Kazakhstan's Baikonur Cosmodrome, the world's largest operational space launch facility
Photos
|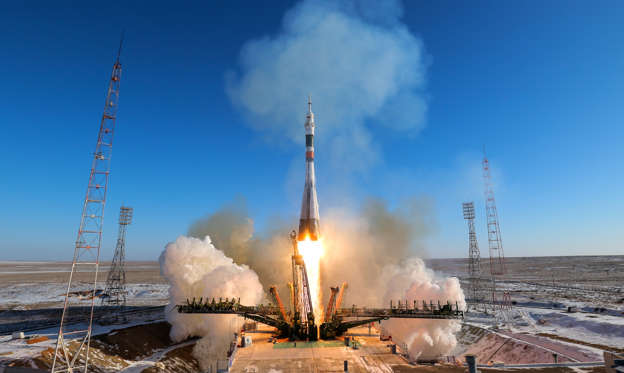 The Baikonur Cosmodrome – the oldest and largest space launch facility in the world – is located about 20 miles (32 kilometers) outside the Russian-administered town of Baikonur, Kazakhstan. Once a clandestine Soviet-era missile testing site, it sits within the expansive semi-desert of the Kazakh Steppe and is jointly maintained by the Kazakh and Russian governments. Having once served as the launch pad for both the first satellite and the first human to ever enter space, it is now mostly used to send Soyuz astronauts to the International Space Station (ISS).

Take a look through this collection of some of the most fascinating pictures from the space launch facility.
(Pictured) Soyuz-FG booster rocket carrying the Soyuz MS-07 launching on Dec. 17, 2017.
© Sergei Savostyanov\TASS via Getty Images