Weird and unusual animals around the world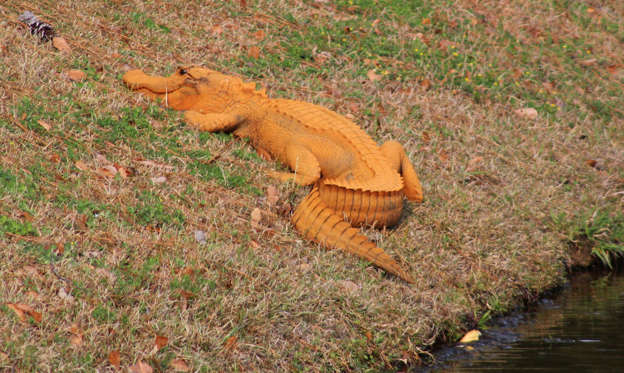 In a photo provided by Stephen Tatum, an orange alligator is seen near a pond in Hanahan, S.C. Photos show the 4- to 5-foot-long alligator on the banks of a retention pond at the Tanner Plantation neighborhood. While no one knows exactly why this alligator is orange, Jay Butfiloski with the South Carolina Department of Natural Resources says the color may come from where the animal spent the winter, perhaps in a rusty steel culvert pipe. Experts say the alligator will shed its skin and probably return to a normal shade soon.
Though this alligator may not be naturally orange in color, the planet is full of many weird-looking creatures that, at times, look like alien species. Click through to check out some more unfamiliar beings.
© Stephen Tatum via AP