Jeremy Hunt and Boris Johnson are final two in Tory leadership race

The Guardian
20/06/2019
[Press Association]
Jeremy Hunt will go head to head with Boris Johnson in the race to be Britain's next prime minister, after beating Michael Gove by just two votes in the fifth and final round of voting by Conservative MPs.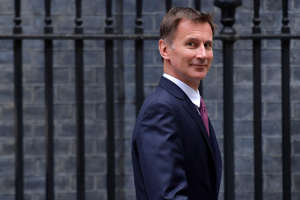 Britain's Foreign Secretary Jeremy Hunt leaves from 10 Downing Street in central London on June 18, 2019 after the weekly meeting of the Cabinet. (Photo by Daniel LEAL-OLIVAS / AFP) (Photo credit should read DANIEL LEAL-OLIVAS/AFP/Getty Images) Johnson won 160 votes against 77 for Hunt and 75 for Gove. Johnson and Hunt's names will now go forward to the Tory membership of around 140,000 – with Johnson the overwhelming favourite to take possession of the keys to 10 Downing Street next month.
They will first have to face more than a dozen hustings events for party members, at which the pair's plans for Brexit will come under scrutiny.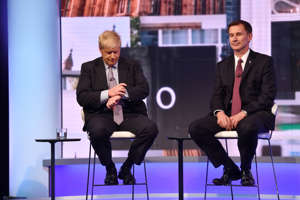 © 2019 BBC Picture Publicity LONDON, ENGLAND - JUNE 18: In this handout photo provided by the BBC, (L-R) MP Boris Johnson and Secretary of State for Foreign Affairs Jeremy Hunt participate in a Conservative Leadership televised debate on June 18, 2019 in London, England. Emily Maitlis hosts the second of the televised Conservative Leadership debates for the BBC. Boris Johnson, Michael Gove, Jeremy Hunt, Rory Stewart and Sajid Javid made it through the second ballot while Dominic Raab did not. The third ballot will be held tomorrow, (Wednesday). (Photo by Jeff Overs/BBC via Getty Images) Johnson has repeatedly promised that he will take Britain out of the European Union before the latest deadline of 31 October, with or without a deal.
But he has also secured the support of many one-nation Tory MPs, including the health secretary, Matt Hancock, who dropped out of the race last week, by promising to reunite the country.
Johnson told the Evening Standard on Thursday: "I do think it is time we had some excitement back into politics, I do, but there's also quite a serious job of work to be done."
Earlier in the day, in the fourth round of voting, the home secretary, Sajid Javid, was knocked out the race – and Gove edged ahead of Hunt.
After he was eliminated, Javid said he hoped his candidacy could be an example "to kids who look and feel a bit different to their classmates, those who don't have as many toys, or private tutors, those who feel like outsiders and wonder whether 'opportunity' is just for other people".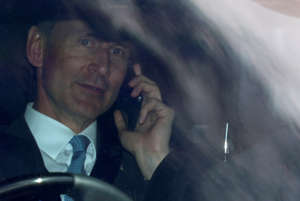 © Thomson Reuters PM hopeful Jeremy Hunt leaves the Parliament in London, Britain June 20, 2019. REUTERS/Simon Dawson On a nail-biting afternoon in Westminster, the foreign secretary then hit the phones to warn his colleagues that allowing Gove into the final pair would turn the race into a "psychodrama", between the two old rivals in Vote Leave.
But sceptics about whether Johnson is the right man to run the country hoped Gove – as a true Brexiter – would be more likely to outshine him in the eyes of Tory members.
Gallery: The week in history [Photos]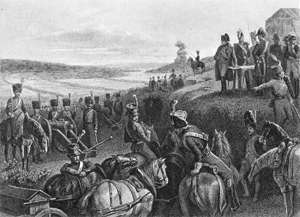 There were widespread rumours at Westminster that Johnson's camp might deliberately lend some votes to Hunt, whom they considered an easier candidate to confront.
MSN are empowering Women In Sport this summer. Find out more about our campaign and the charity fighting to promote the transformational and lifelong rewards of exercise for women and girls in the UK here.