Meghan's diamond and pearl earrings a gift from the Queen
Press Association
14/06/2018
Video: Duchess of Sussex joins Queen on visit to Chester
The earrings the Duchess of Sussex wore on her visit to Cheshire were a touching gift from her new grandmother-in-law, the Queen.
© Reuters Britain's Queen Elizabeth and Meghan, the Duchess of Sussex, arrive in Runcorn, June 14, 2018. Peter Byrne/Pool via Reuters Meghan wore the pearl and diamond studs on her first joint engagement with the monarch.

© Provided by The Press Association The earrings the Duchess of Sussex wore on a visit to Cheshire were a gift from the Queen (Eddie Mulholland/Daily Telegraph/PA) It is not known when exactly the royal matriarch gave the jewellery to the American former actress, who married the Queen's grandson, Prince Harry, last month.

Thank you Chester! 👋 #RoyalVisitCheshirepic.twitter.com/l74SZazdQg

— Kensington Palace (@KensingtonRoyal) June 14, 2018
Meghan and the Queen had travelled to Cheshire overnight on the Royal Train.
Buckingham Palace confirmed the earrings were a present from the Queen.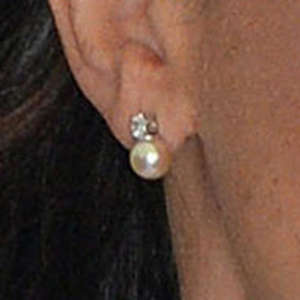 © Press Association Meghan's diamond and pearl earrings a gift from the Queen It is not known if they were from her personal collection or a new purchase.

The Queen loaned Meghan a sparkling tiara to wear on her wedding day – Queen Mary's Diamond Bandeau – from her personal collection of priceless jewellery.
Slideshow: Meghan, Duchess of Sussex with Queen Elizabeth II in Cheshire (Provided by Microsoft GES)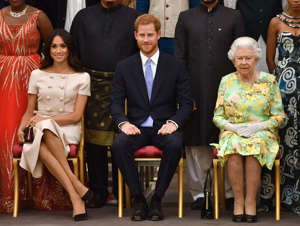 A special message from MSN:

Nine million people across all age groups and walks of life in Britain are affected by loneliness. We've partnered with giving platform Benevity to raise funds for three charities - Mind, the Campaign to End Loneliness, and Wavelength – to tackle this debilitating and complex issue. You can help make a difference - please donate now.