Russia loses communication with only orbiting space telescope

Euronews
12/01/2019
Specialists from Russia's space agency are attempting to fix issues that have blocked control of the country's only orbiting radio telescope, Spektr-R.
Astro Space Centre chief Nikolai Kardashev said Spektr-R is still transmitting scientific data but it has not responded to commands from earth since Friday according to the RIA Novosti news agency.
Download the all-new Microsoft News app to receive up-to-the minute news from the world's best sources – available now on iOS and Android
The telescope was launched in 2011 from the Baikonur Cosmodrome in Kazakhstan to perform research on the structure and dynamics of radio sources within and beyond our galaxy.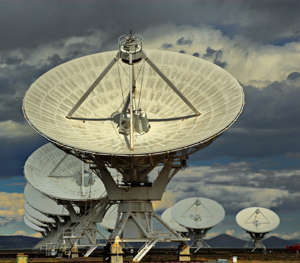 Spektr-R has been operational far beyond its expected five-year lifespan.
An official from Russian space agency Roscosmos, Alexander Bloshenko, said Saturday that another attempt to establish control of the satellite will take place on Sunday.