41 Drug-Driving Convictions Quashed After Links To Alleged Tampering At Forensics Lab

HuffPost UK
06/12/2018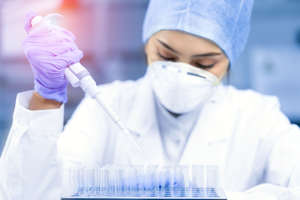 A special message from MSN:

While Christmas is a time of joy for most of us, that's not the case for the UK's most vulnerable children and young people. We've partnered with giving platform Benevity to raise funds for two charities - the NSPCC and The Children's Society – to try to help change that. You can help make a difference - please donate now.
Forty-one criminal convictions for drug-driving have been quashed after evidence was re-examined. 
It comes amid investigation into alleged data tampering at a forensics lab, the National Police Chiefs' Council has said.
The NPCC's forensics lead, Chief Constable James Vaughn, said on Thursday that more than 50 drug-driving investigations were dropped, with some 2,700 results re-analysed so far.
A further 41 drug-driving cases which had already resulted in convictions or guilty pleas have since been reopened and overturned, he added.
The retesting of more than 10,500 cases opened since 2014 came after allegations emerged that scientists at a Randox Testing Services (RTS) site in Manchester had manipulated forensics data.
Two men, aged 31 and 47, were arrested on suspicion of perverting the course of justice by Greater Manchester Police and have been bailed until January.
Six more people have been interviewed under police caution with one remaining under investigation.
The major investigation into the laboratory used by 42 of the UK's 43 forces was launched in January 2017.