Black Cultural Archives urge Government to hand over important documents to avoid second Windrush fiasco, bosses claim

Evening Standard
20/04/2018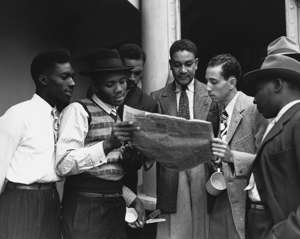 © Getty Some of the 482 Jamaicans emigrating to the UK read a newspaper on board the ex-troopship Empire Windrush which arrived at Tilbury. UK. (Photo by © Hulton-Deutsch Collection/CORBIS/Corbis via Getty Images) The Black Cultural Archives is calling on the Government to lodge important archival materials with them and never to destroy them again in the wake of the Windrush fiasco.

After it emerged the Home Office destroyed landing cards that would have proven the status of thousands of immigrants who arrived from Commonwealth nations between 1948 and 1971, BCA said it saw the unfolding Windrush crisis as "a shameful lack of appreciation".
Related Video: Theresa May apologises to Windrush generation at PMQs (Provided by Press Association)
"The destruction of landing cards that form part of a narrative of an entire generation and their children's history is disheartening.
Related Video: How will the UK solve the Windrush controversy? (Provided by Al Jazeera)
"Materials that can no longer be held in central archives should be offered to alternative repositories such as ourselves," it said.
It added: "We call on the government to ensure the travesty of the destruction of the archival materials must never happen again.
"And BCA must be the recognised home for such important archival material.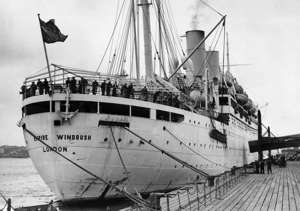 © Getty 28th March 1954: The British liner 'Empire Windrush' at port. (Photo by Douglas Miller/Keystone/Getty Images) "Recent restrictions in immigration law require people to have paperwork proof of near-continuous residence in the UK.

Many of those in the so-called Windrush generation lack these records, having never applied for British citizenship or passports, and are now struggling to prove they are here legally.
However, it has emerged that thousands of landing card slips recording the arrival of Windrush-era immigrants were destroyed by the Home Office in 2009.
Prime Minister Theresa May and Home Secretary Amber Rudd have both faced widespread criticism for the way the Government has treated Windrush immigrants.]]>