Brexit: British people flock to apply for French citizenship
The Independent
13/01/2018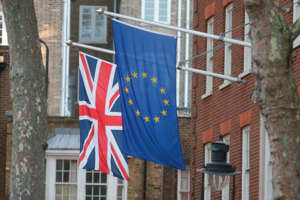 © Getty UK and EU flags

The number of Britons seeking French citizenship has rocketed eightfold in the last three years.

In the months after the vote to leave the EU, there were widespread reports that uncertainty caused by the Brexit decision was motivating people to apply for citizenship in European countries.
Some 3,173 British citizens applied for French nationality last year, compared to 386 in 2015, Le Figaro reported. In 2016, the year the UK voted to leave the EU, 1,362 people asked to become French.
Workers In UK Are Worried About Future Pay Prospects (Provider: Wochit News)
Private consultants who advise Brits on the citizenship process report being inundated with requests for advice.
Fiona Mougenot, who runs an immigration consultancy in France, said British people were more eager to stay European than become French.
"Practical matters are important for our clients," she told Le Figaro.
"But for most the primary motivation is to stay European. Many who could not vote in the referendum are horrified by the prospect of Brexit and feel betrayed.
"France is vital to them because their lives are here, but beyond France it's Europe they don't want to abandon."
Applicants must have been living in France for five years or have been married to a French partner for four years to qualify. They must also prove their language ability.
Between 2015 and 2017, the number who were granted French nationality jumped from 320 to 1,518. 
Never miss an important story, Follow us on Facebook, and on Twitter