Commonwealth 'begins secret succession planning'

The Telegraph
5 days ago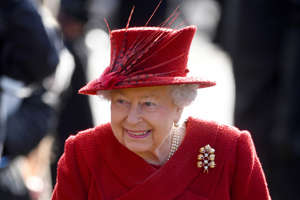 © PA Queen Elizabeth II attends St Peter and Paul Church in West Newton, Norfolk, for a Sunday morning service. The Commonwealth has begun secret deliberations to decide who will succeed the Queen as its head on her death, according to the BBC.
Although Prince Charles will become King on the death of his mother, the head of the Commonwealth is not a hereditary position.
On Monday night, the BBC reported that it had set up a "high level group" to consider the way ahead. It is due to meet in London to review how it is run by its secretariat and governors.
A senior source said: "I imagine the question of the succession, however distasteful it may naturally be, will come up."
The Queen turns 92 in April. She was proclaimed head of the Commonwealth at her coronation when she became head of state in seven of its eight members.
Today it has 53 members, mostly former constituents of the British Empire.

Although Prince Charles remains the most likely person to succeed his mother, some states have discussed electing a president instead.
A 2009 diplomatic cable sent to Washington -  and later released by Wikileaks - revealed some concerns about his suitability to lead the grouping.
Amitav Banerji, Commonwealth secretariat director of political affairs, reportedly told a US embassy political officer in London that the Prince "does not command the same respect" as the Queen.
The group could decide to endorse Prince Charles as a one-off decision or agree a new constitution that would automatically place the British head of state as Commonwealth head, the BBC reported.

The high-level group is expected to report its discussions to the Commonwealth Heads of Government Meeting in London in April.
Prince Charles represented his mother at the last meeting in Sri Lanka in 2013.