Dramatic police helicopter footage shows moment teen acid attacker was snared - as he starts 10 year jail term

Evening Standard
13/03/2018
© Provided by Independent Print Limited Infra red footage taken from a police helicopter captured the moment a teenage acid attacker was snared by police as he attempted to flee.
The footage was released as 17-year-old Derryck John was starting a 10-and-a-half year jail term after pleading guilty to a series of attacks against moped riders.
In the "despicable" attacks, he repeatedly squirted his victims with strong acid through their helmet visors in a bid to steal their scooters.
Here's the moment we located Derryck John, hiding from @metpoliceuk Police Officers following six acid attacks on 13th July 2017. Today he was sentenced to 10 and a half years in prison https://t.co/sIDq7tsWzu @NPAShq #acidattack #teamwork #borderless #policehelicopter pic.twitter.com/VYCOnHEW4D

— NPAS Benson (@NPASBenson) March 12, 2018
John, who is from Croydon, was stopped in his tracks after crashing his moped in the back of a parked lorry in Dalston and attempting to flee on foot.

Police, who had been able to identify him after CCTV showed him lifting up his helmet during a petrol stop, pursued him by helicopter.

The aerial footage shows the helicopter encircling John as he attempted to hide in a wooded area by lying on the ground under trees.
© Provided by Independent Print Limited derryckjohn.jpg

Officers in the aircraft can be heard telling police on foot that John is "in the park just about 25 yards behind you".
As police approach him, John is seen getting up and attempting to run away before he meets a different group of officers who tackle him to the ground.

On Monday, police released footage showing the moment John was halted in his tracks when he and his accomplice were knocked off their moped in a collision.
Prior to that, the two had gone on a rampage from Stratford to Islington, and through Shoreditch, Stoke Newington and Hackney.
He targeted six riders in a bid to steal their vehicles in the north and east of the capital in less than 90 minutes on July 13 last year.

John, who appeared at Wood Green Crown Court yesterday, sprayed his victims in the face with a noxious liquid, leaving one man with a 30 per cent loss of sight in one eye.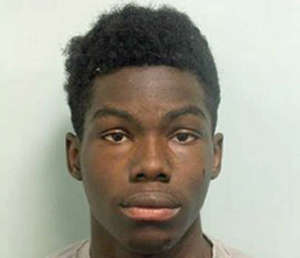 John stole two mopeds and tried to take another four from their owners, before being arrested at around 3am on July 14.
Judge Lucas described the crimes as "despicable and cowardly" adding: "You and your accomplice chose to attack members of the public who were going about their lawful business.

"You attacked members of the public with what appears to have been an acid at the strongest end of the scale of acids.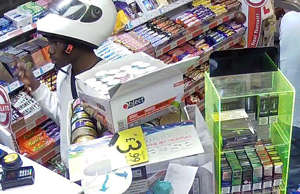 "You have not revealed the name of your accomplice or the precise nature of the corrosive fluid used or where you and your accomplice obtained it."
The judge told John that had he been sentencing him as an adult and had he been convicted after a trial as opposed to having pleaded guilty, the sentence would have been 22 years' imprisonment.

Judge Lucas described the "life-changing" and "defining" impact the incident has had on John's victims.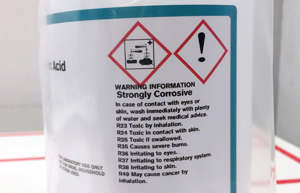 Last month, John pleaded guilty to six counts of throwing a corrosive liquid with intent to "disable, burn, maim, disfigure or cause grievous bodily harm", two counts of robbery and four counts of attempted robbery.
Another unidentified person is listed on the indictment as also having been involved in the attacks.