Earthquake hits Surrey and Sussex as 'crazy' tremor leaves 'houses shaking'

Mirror
05/07/2018
An earthquake has struck in the south east of England - the third in the area in less than two weeks.
The earth moved in the Crawley area but there are also reports across Surrey and Sussex.
Residents have said buildings and the ground were shaking for "just a few seconds" following a "tremor".
James Hammond, of Bewbush, felt the earth rattle and his flat rumble.
He said: "This was around 11.50am, our flat shook. It wasn't major but you can clearly feel the place shake and everything on the tables were as well."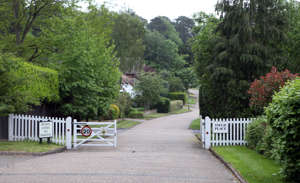 © Press Association General view of a road leading to Crossfield Place, a private residential street in Weybridge, Surrey Ashley Pike, an interior designer based in the village of Ockley, said: "We had prints falling off the shelves in our office.

"Definitely a mini earthquake, we are now training our staff in what to do for the next".
The British Geological Survey (BGS) has confirmed there has been an earthquake of magnitude 3.0 and it hit atroughly 11.53am today with a 'depth' of 5km.
Scientists at the BGS said: "A number of reports have been received from members of the public in Newdigate, Dorking, Horley and Charlwood, Surrey and from Crawley and Horsham, West Sussex."
They added: "Typical reports describe "was outdoors close to a building and you could hear it creak", "felt large impact then 2-3 seconds of shaking", "felt much bigger than the last two recent quakes", "it was like two huge explosions", "my chairs at the table shook and the lights moved" and "the aerial rattled and the ground shook", indicating an intensity of at least 3 EMS.
"This event locates in the same region as previous ones that have occurred since April."
Twitter
The earthquake – which may be followed by aftershocks – was said to have lasted around six seconds as houses and flats rattled and furniture was moved.
Two earthquakes were felt in Surrey last week.
Aleesha Farnham was putting her 11-month-old son to bed for a nap when the earthquake shook the house and left her in a "state of shock".
The tremors rattled her Bewbush home with a sound like thunder as her son began screaming at the terrifying noise.
She told the Croydon Advertiser: "I'm in a bit of a state of shock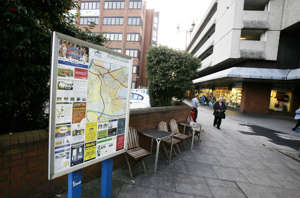 "Was getting my son down for his nap. Then for about five maybe six seconds I felt this awful noise. The house was shaking.
"Well I was just laying on my bed. Everything's quiet and calm.
"Then the only way I can describe it was I thought it was a rumble of thunder.
"But shortly after the rumble everything started shaking.
"I'd say for a good six seconds maybe I'm not too sure as I was in panic mode.
"I was screaming to my mum: 'Mum what is that?'.
"My son started screaming. I could hear the radiators shaking.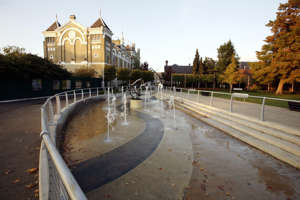 "Whilst everything shook the rumble was still with it. Then it was silent and stopped.
"Then I got up and asked around if anyone else felt it."
One resident from Ockley in Surrey told MirrorOnline: "We felt the tremor here in Ockley.
"Walls shook and a picture fell off a beam. Very unnerving!".
A resident in Dorking said: "I was sitting on my bed sewing and the bed shook. I thought it was collapsing."
Adam Short tweeted: "Earthquake in Crawley. What the heck! Reason to go home from work?"
Des Brennan emailed in to say: "My son's workshop in Charlwood (a village close to Gatwick Airport) has just shook from a tremor!".
MSN Loneliness Campaign: Could you go a week without seeing anyone? We're helping three charities raise funds for the 9 million people affected by Britain's 'silent epidemic'. Find out more and please donate now.