Jeremy Kyle Show permanently cancelled as MPs announce inquiry into all reality TV

The Telegraph
15/05/2019
A special message from MSN:

For some, finding happiness is an everyday battle. Britain is facing a mental health epidemic as services fail those who need them the most and more people than ever are falling into crisis. We've partnered with giving platform Benevity to raise funds for charities Mind and Campaign Against Living Miserably (CALM) who work on the front line helping these complex and debilitating issues. You can make a real difference to people's lives - please donate now.
The Jeremy Kyle Show has been permanently cancelled following the death of a guest as MPs announced an inquiry into all reality TV.
The confrontational talk show was suspended indefinitely by the broadcaster after a participant, 63-year-old Steve Dymond, was found dead a week after the programme was filmed.
On Wednesday, ITV announced the show has now ended for good following an outcry for it to be cancelled from MPs and members of the public.
But the broadcaster said that it will continue to work with Kyle on other projects.
Related: 'That show has ruined my life': Jeremy Kyle guest speaks out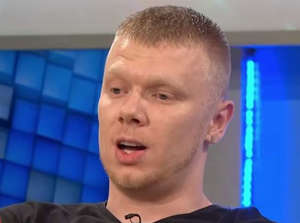 Mr Dymond went on the show in a bid to convince his fiancee that he had not been unfaithful. He took a lie detector test but failed. He continued to protest his innocence and was found dead a week later.
The issue has raised further questions over the duty of care given to participants who appear on the popular shows, and prompted the Department for Digital, Culture, Media and Sport committee to announce an inquiry into reality TV.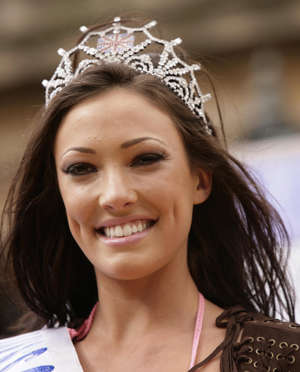 Committee chairman Damian Collins said: "ITV has made the right decision to permanently cancel the Jeremy Kyle Show.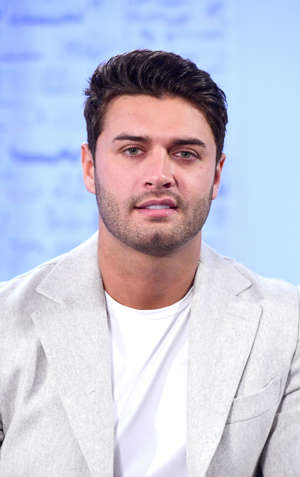 "However, that should not be the end of the matter. There needs to be an independent review of the duty of care TV companies have to participants in reality TV shows and the DCMS select committee has decided to hold an inquiry this summer into these issues.
"Programmes like The Jeremy Kyle Show risk putting people who might be vulnerable on to a public stage at a point in their lives when they are unable to foresee the consequences, either for themselves or their families.
"This kind of TV featuring members of the public attracts viewing figures in the millions but in return for ratings, the broadcasters must demonstrate their duty of care to the people whose personal lives are being exposed.
"With an increasing demand for this type of programming, we'll be examining broadcasting regulation in this area - is it fit for purpose?"
On Tuesday, the Prime Minister's official spokesman said the death was "a deeply concerning case", adding: "Broadcasters and production companies have a responsibility for the mental health and wellbeing of participants and viewers of their programmes.
"We are clear they must have appropriate levels of support in place."
Mr Dymond from Portsmouth, was said by his fiancee to have been diagnosed with depression.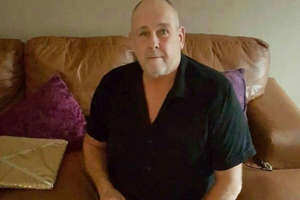 © Facebook Guest Steve Dymond died after recording the show An inquest into the death is likely to be opened within the next few days, a spokeswoman for Portsmouth coroner's office said, amid speculation he killed himself. 
The coroner is awaiting the result of the post-mortem investigation.
Charles Walker, MP for Broxbourne, said on Tuesday the death should be a "watershed moment" and called for the programme to be cancelled permanently.
The broadcaster initially suspended the show and removed past episodes from its catch-up service, but in an internal email to staff said that decision is "in no way a reflection of the show, but the best way we think we can protect the show".
On Wednesday, Mr Walker's and many other critics' wish was granted as it was announced the show would never return to our screens again.
Mr Dymond's son Carl Woolley, 39, said his father had been "distraught" over the breakdown of his relationship and hoped the show would help him "clear his name".
Related: 'The Jeremy Kyle Show may be gone - but the sorry symptoms of its success persist'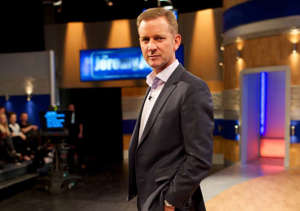 Mr Woolley was reportedly contacted by a concerned relative after Mr Dymond was left in a highly emotional state following the recording.
"I called after he got home from filming the episode," Mr Wooley told the Daily Mail.
"He was distraught over the break-up of the relationship. He had gone on the show solely to clear his name (about allegedly cheating on Ms Callaghan) but he said it had gone wrong because of the lie detector test."
Referring to his father by his first name, Mr Woolley said: "Steve told me 'Kyle really laid into me'. Presumably that was at the point when they announced the lie detector result."
Prior to the phone call, the father and son are said to have not spoken for seven years and had not seen each other in person for 36 years.
Mr Dymond's body was found at an address in Grafton St, Portsmouth, on May 9.
Hampshire Police said the death is not being treated as suspicious and a file was being prepared for the coroner.
It emerged on Tuesday that Mr Dymond had been the subject of an arrest warrant after he failed to attend a court hearing for non-payment of a fine.
He was originally ordered to pay nearly £6,000 in compensation to two finance companies in 1997 at Poole Magistrates' Court.
And in February, Mr Dymond had been due to attend a hearing at Southampton Magistrates' Court for the non-payment of a fine of £4,329.
After he failed to attend the hearing, a warrant was issued for his arrest.
Ms Callaghan told The Sun that Mr Dymond had been "quietly struggling" and feared he had killed himself, but praised the show's team for their after-care efforts.
An ITV spokeswoman said: "Prior to the show a comprehensive assessment is carried out by the guest welfare team on all potential contributors.
"The guests are interviewed by guest welfare face-to-face at studios and prior to filming.
"Throughout filming, the participants are supported by the guest welfare team.
"After filming has ended, all guests are seen by a member of the guest welfare team."
ITV faced scrutiny over its support for reality show talent following the deaths of former Love Island contestants Sophie Gradon and Mike Thalassitis.
Following Thalassitis' death, ITV said that its "duty of care is a continuous and ongoing process for each (Love) Islander".
The broadcaster added that a review had led it to "extend our support processes to offer therapy to all Islanders and not only those that reach out to us. And we will be delivering bespoke training to all future Islanders to include social media and financial management".
The broadcaster said it would also no longer be "reliant on the islanders asking us for support but for us to proactively check in with them on a regular basis".
The next series of Love Island will return to air in the next couple of weeks.
ITV will announce what will replace The Jeremy Kyle Show in the TV schedule in due course.
Anyone feeling emotionally distressed or suicidal can call Samaritans for help on 116 123 or email jo@samaritans.org in the UK.
Explore more issues faced by those battling mental health and join our fight for happiness here.