JLS star Oritse Williams is charged with raping a 20-year-old fan in a hotel room after a gig

Daily Mail
14/09/2018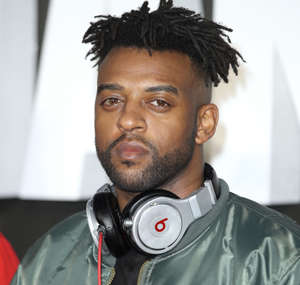 Former JLS popstar Oritse Williams has been charged with raping a fan in a hotel room after a gig.
The singer, 31, was arrested in 2016 for allegedly raping a 20-year-old waitress after promoting his new solo album at Gorgeous club in Wolverhampton.
He was bailed several times but has now been charged with rape.
Download the all-new Microsoft News app – available now on iOS and Android
His friend, Jamien Nagadhana, has been charged with sexual assault over the same alleged attack at four-star Ramada Park Hall hotel.

West Midlands Police confirmed last night: 'We've charged two men with sexual offences after an allegation of rape at a Wolverhampton hotel.'
At the time of the arrest, 10 Worlds Music UK, which looks after Williams, said: 'All we wish to say at this time is that Oritse denies the allegations against him.
'The matter is in the hands of the police and it would be totally wrong for us to comment any further.'
MailOnline has contacted Williams for comment. 
The complainant told police that Williams invited her and a friend back to a hotel where they started drinking along with another man.
After socialising in the room, the girls claim they left to get a taxi home.  
But they then realised they had left a handbag containing a purse and one of them went to retrieve it.
It was then when the rape took place, it is alleged. 
A source told The Sun the two women were 'massive JLS and Oritsé fans' and had 'agreed to go back to his hotel with him and a friend he was with.' 
At the time of Williams' arrest, a West Midlands Police spokesman said: 'West Midlands Police were called to a Wolverhampton hotel at 7.45am on Friday December 2 after an allegation of rape and sexual assault was made by a 20-year-old woman.
'A 30-year-old man has been arrested on suspicion of rape and a 29-year-old man arrested on suspicion of sexual assault. Both men have been bailed until February, pending further inquiries.' 
JLS rose to stardom after appearing on the X Factor in 2008. The group, featuring Aston Merrygold, Marvin Humes and JB Gill, sold 10 million albums before disbanding in 2013. 
Williams, from Croydon, south London, was in Wolverhampton promoting his solo album Waterline. He performed at 3am as seen in a video he posted online.
After his arrest, he quit his ambassadorial work for the MS Society and music therapy charity Nordoff Robbins. 
He said in a statement he was concerned speculation would affect the charities he works with.
'It is with great sadness that I am announcing that I am stepping back from my charity work with immediate effect,' he said.
'This work has always been a big motivation for me and is something close to my heart and this has not been an easy decision for me.'
Williams said there had been a lot of speculation in the media about the alleged incident.
He continued: 'I had taken a conscious decision to avoid talking to the press about the matter whilst the police are conducting their investigation as I do not think it appropriate to do so.
'Unfortunately, the press speculation is likely to be unhelpful to the charities I work with and the decision I have taken is with their best interests in mind.'
Williams also asked that 'everyone, not least the media, avoids any further speculation'.
'It is unfair to everyone,' he said.
'I would ask that the press respect the privacy of everyone involved and their families at this time, and allow the police to continue with their work without further distraction.'