Kenneth Noye release: Road-rage killer to be freed from prison after a Parole Board rules he is 'suitable for return to community'
The Independent
22/05/2019
Road-rage killer Kenneth Noye is to be released from prison after a Parole Board panel concluded he was "suitable for return to the community''.
A risk assessment panel said the 71-year-old, who stabbed to death 21-year-old Stephen Cameron on a motorway in Kent in 1996, had "addressed his risk factors appropriately and had reduced his risk to the public" to a manageable level.
Noye, one of Britain's most notorious criminals, was jailed for life with a minimum of 16 years in 2000. He had two bids for release turned down in 2015 and 2017.
In a decision announced on Wednesday, the Parole Board said: "After considering the circumstances of his offending, the progress made while in custody and the evidence presented at the hearing, the panel was satisfied that Mr Noye met the test for release and was suitable for return to the community.
"The professional witnesses were all of the view that Mr Noye had addressed his risk factors appropriately and had reduced his risk to the public to a level at which, with a robust risk management plan in place, it would be manageable safely in the community."
It added: "The panel noted a number of protective factors (i.e. factors likely to reduce risk) including Mr Noye's current proven ability to control his emotions, his clear life goals, his relationships, and his proven ability to work with professionals and accept advice when it is needed."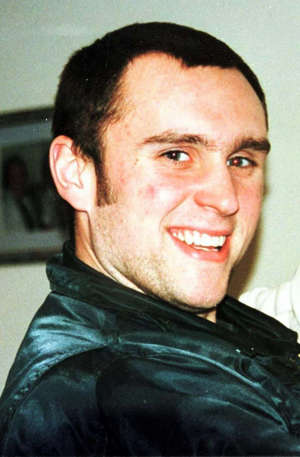 Noye will be subject to licence conditions, including requirements to live at a designated address, "be of good behaviour" and report to appointments with a supervisor.
The former career criminal, who was involved in an infamous gold bullion heist in 1983, must also avoid certain people, activities and areas.
Noye stabbed to death Cameron, an electrician, during an altercation in an M25 slip road in May 1996. He was out on licence after serving eight years in prison for his part in a £26m robbery at Heathrow's Brink's-Mat warehouse at the time of the murder.
Noye went on the run following the killing but was arrested in Spain in 2000 after Cameron's girlfriend, who had witnessed the stabbing, was flown out by police to identify him.
In 2017, the Parole Board recommended Noye be moved to an open prison. Cameron's father said at the time his son's killer had "never shown any remorse" and should die behind bars.
A Parole Board spokeswoman said: "We can confirm that a panel of the Parole Board has directed the release of Kenneth Noye following an oral hearing.
"Parole Board decisions are solely focused on whether someone would represent a significant risk to the public after release.
"The panel will have carefully looked at a whole range of evidence, including details of the original evidence and any evidence of behaviour change.
"We do that with great care and public safety is our number one priority."