Millennial railcard: Fury from thousands of applicants as website buckles
The Independent
13/03/2018
© Provided by The Independent As with Glastonbury tickets, so with the latest railcard: the prizes go to the quick and the lucky.
The 26-30 Railcard, giving one-third off most train tickets for passengers born between 14 March 1987 and 13 March 1992, was launched nationwide this morning. But the website for the digital discount card buckled under the strain, as many of the five million eligible Millennials competed for the 10,000 digital discount cards on offer.
Due to the high volume of traffic the 26-30 Railcard website we understand some of you have been unable to access the 26-30 website. Railcards are still available to purchase please check back shortly

— National Railcards (@_Railcards) March 13, 2018
In a response to furious and frustrated potential customers on Twitter, National Railcards tweeted: "We did not expect a response like this. We're trying really hard get everything up and working." 

One reaction was: "Didn't expect a response like this?! 5 million people eligible. 10,000 available. It's not rocket science."
thats what happens when you only release 10,000 for the 5+ million eligible for this railcard..... its a no-brainer why this has been a shambles so far.

— Jenny Hammond (@MissJennyLH) March 13, 2018
David Sidebottom, passenger director at the independent watchdog Transport Focus, said: "The nationwide trial of the 26-30 Railcard should be welcome news for passengers facing stagnant or falling incomes but they will be extremely disappointed that they are unable to access the website."

Beatrice Hubble tweeted: "If the 26-30 railcard were available to everyone, no one would have kept throwing themselves at the website which would then have dealt with steady demand. Please roll out to all and save us all from a repeat of this time wasting morning. Very disappointing."
Due to unprecedented demand our website is struggling. We'll keep you posted here as soon as we resolve the issues. We're really sorry this is happing and have our whole team on it.

— National Railcards (@_Railcards) March 13, 2018
A spokesperson for Rail Delivery Group, which represents the train companies and Network Rail said: "We're sorry to those who have been unable to buy a trial 26-30 Railcard this morning. This is due to the exceptionally high volume of traffic on the 26-30 Railcard website. 

"We are increasing the capacity on the website to better manage the high level of traffic. Railcards are still available to purchase and people should keep checking @_Railcards Twitter and Facebook pages for updates."
There are still 26-30 Railcards available. However, our website is struggling with current demand. Please keep an eye on here for any updates.

— National Railcards (@_Railcards) March 13, 2018
The rail industry has limited the number of cards in order to assess the effects. The hope is that the 26-30 Railcard will increase the number of off-peak journeys taken, and boost overall revenue. But train operators are concerned that the age range may simply reduce their spending on trains.

Also, there are fears that cheaper deals could increase crowding on rush-hour trains.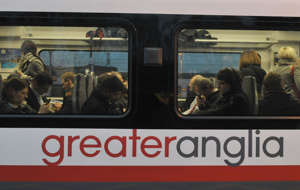 A regional trial in East Anglia, also with 10,000 cards, has been taking place for two months. All those cards sold out swiftly.
Rail industry insiders were furious when the long-planned trial of a 26-30 Railcard was presented by the Chancellor as his initiative in the November 2017 Budget.
Philip Hammond told Parliament: "I can announce a new railcard for those aged 26 to 30, giving 4.5 million more young people a third off their rail fares." He gave no indication that it was a trial.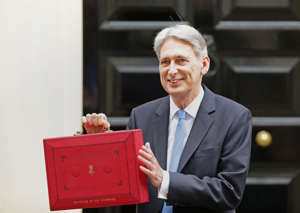 The "Red Book" which gives details of Budget changes, said only: "Further details will be announced in agreement with the industry and will be implemented from Spring 2018."
At the time one senior figure said: "Hammond has made a land grab for a rail industry initiative and pretended it was all his idea.
"There could be unintended consequences, which is what the trial was all about."
We've received feedback that the website is preforming better. However, we are experiencing a high level of demand so some customers may still have difficulties in making their purchase. There are still 26-30 Railcards available so, please bear with us.

— National Railcards (@_Railcards) March 13, 2018
Anger was directed at the Government, with G R Campbell-Shiel tweeting: "We can all agree the 26-30 railcard rollout has been a shambles. The 'millennials' lost the Conservatives the last election and this will worsen. It has already been trialled in E.A. 

"I implore you to offer it to everyone."
And Ellie Robinson tweeted: "Big shout out to @_Railcards for promising 26-30 railcards then 180ing & calling it a limited trial. I'll see you all on the Megabus, pals."
Big shout out to @_Railcards for promising 26-30 railcards then 180ing & calling it a limited trial. I'll see you all on the Megabus, pals.

— Ellie Robinson (@FollowEllie) March 13, 2018
Helen Coffey, a journalist at The Independent, turns 31 tomorrow. If she cannot obtain a 26-30 card today, Ms Coffey has no prospect of a solo railcard for another three decades, when she will qualify for a Senior Railcard.

She said: "I feel particularly invested in getting hold of the 26-30 railcard as this is my last shot – but it seems maddeningly impossible to buy one. I've been attempting through the website since 7am this morning, which has never been anywhere near letting me purchase a railcard.
"I then tried to buy over the phone, spending an hour and 10 minutes on hold. When I finally got through, I gave all my details only to be told it couldn't be put through the system and was advised to try the website. I give up!"