Morning Briefing: April 18, 2018 (WEDNESDAY)
Good morning. Here's what you need to know to start your day with our daily briefing, compiled by Zoya Thomas.  
May wins second vote on Syria as Corbyn demands new war powers law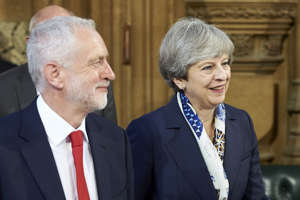 © PA File photo of Prime Minister Theresa May and Labour Party leader Jeremy Corbyn Theresa May has won a second symbolic vote on her decision to launch air strikes, following another day of fraught parliamentary debate on Syria. The prime minister's advisors believe the result shows she has successfully navigated difficulties arising from her move to push ahead with a military operation without first consulting MPs. But Jeremy Corbyn used the debate to demand that the Commons "take back our control" of decisions to launch any military action, with a new War Powers Act. (The Independent)
Former US first lady Barbara Bush dies aged 92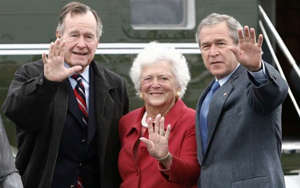 Former US first lady Barbara Bush has died aged 92. Only the second woman ever to see both her husband and son sworn in as US president, the Bush family revealed she passed away in the early hours of Wednesday morning after a long illness. The family had said on Sunday that her health was failing as she would seek no further medical treatment for congestive heart failure. (The Telegraph)
Woman 'sucked out of plane' during mid-air engine explosion
A mum-of-two was tragically killed after being sucked out of a plane window during a mid-flight explosion. Jennifer Riordan, a banking executive with Wells Fargo, suffered fatal injuries as a result of the bizarre incident on Southwest flight 1380. The left engine exploded during the flight from New York to Dallas and it is believed debris smashed the window where Mrs Riordan was sitting. (Mirror)
First person to undergo two full facial transplants
A Frenchman has become the first person in history to undergo two full face transplants. Jerome Hamon, 43, left hospital last week for the first time since the groundbreaking surgery that has led his country's media to dub him "the man with three faces". "I feel very well in myself," he told reporters, adding he was adjusting to his new "identity". Mr Hamon suffers from neurofibromatosis type 1, a genetic disorder that caused disfiguring tumours on his face. (Washington Post)
Paul Pogba offered to PSG as £89m star considers his options
Paul Pogba has been offered to Paris Saint-Germain by his agent Mino Raiola as Manchester United's record signing considers his options. Sportsmail revealed that Jose Mourinho is prepared to let Pogba go this summer just two years after the Frenchman returned to Old Trafford from Juventus for £89million. Pogba has struggled to live up to expectations while his relationship with Mourinho has grown increasingly fractious in recent months. (Daily Mail)
In Depth: Will Trump make a bad deal with North Korea?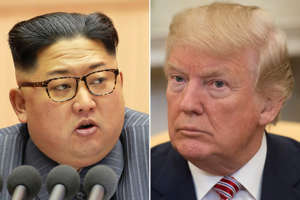 As the Trump Administration moves closer to talks with North Korean dictator Kim Jong-un (Vox.com), fears are mounting from allies and US national security officials on whether President Donald Trump can secure a landmark nuclear deal without giving away too much. (Time) 
Video of the day: Briton turns into 'Yeti' during North Pole race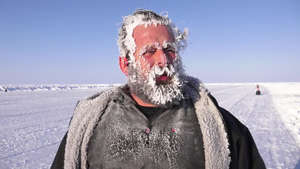 A British runner named Ted Jackson transformed into a 'Yeti' as he competed in the North Pole Marathon on April 16. The North Pole marathon is one of the toughest marathons in the world. It's run on the waters of the frozen Arctic sea ice just 40 km from the actual North Pole. (Newsflare)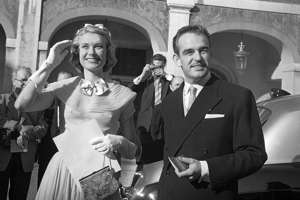 © Getty Grace KELLY and Prince RAINIER III photographed on the afternoon of April 17, 1956 during the presentation of marriage gifts at the Royal Palace. 1956 Movie star Grace Kelly marries Prince Rainier III of Monaco in a civil ceremony, effectively ending her acting career. The formal church ceremony will happen the next day, watched by millions on live TV. Prince Rainier III and the Princess consort will remain married until her death in 1982. (Bing)
For more of the most popular News, Sport, Lifestyle & Entertainment on MSN, Follow us on Facebook, and on Twitter