Morning Briefing: July 6, 2018 (FRIDAY)
Good morning. Here's what you need to know to start your day with our daily briefing, compiled by Zoya Thomas.
May battles to see off revolt ahead of key Brexit summit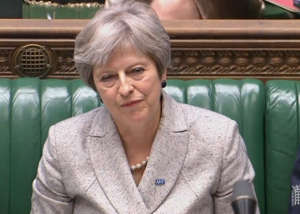 © PA Prime Minister Theresa May Theresa May was battling to see off a revolt on the eve of a critical cabinet summit, as Boris Johnson convened a meeting of pro-Brexit ministers to discuss their options amid an atmosphere of tension and recrimination. The government was forced to deny "selective leaks" that appeared to suggest that the UK could struggle to strike a trade deal with the US in the future. (The Guardian)
Diver dies trying to save boys trapped in Thai cave
A diver has died trying to rescue 12 boys and a football coach who are trapped in a Thailand cave. Samarn Kunan had been returning from inside the waterlogged cave when his oxygen supplies ran out. The former Thai Navy Seal had been working as a volunteer during an overnight mission in which he had been delivering oxygen canisters. (Sky News)
Amesbury nerve agent victims handled contaminated item
The couple fighting for their lives, after they were exposed to the chemical weapon Novichok, fell ill after handling a contaminated item, the Metropolitan Police said. Dawn Sturgess, 44, and Charlie Rowley, 45, were taken ill on Saturday in Amesbury, around eight miles from where former Russian spy Sergei Skripal and his daughter Yulia were poisoned. One theory understood to be under probe is that the pair may have inadvertently found a container used to transport the nerve agent for the initial attack on the Skripals. (Press Association)
Row over Trump blimp that is set to fly over London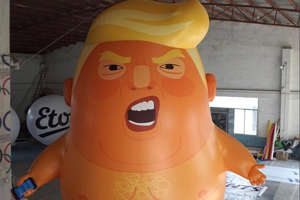 A row has erupted after Sadiq Khan gave permission for a giant balloon of Donald Trump to be flown over Westminster by protesters during the US President's official visit. The controversial decision has sparked outrage amongst pro-Trump campaigners but has been widely applauded by those planning to protest his visit. The police and national air traffic service will have the final say on whether the unflattering portrayal can take to the skies. But Mr Khan has described the balloon as a symbol of "peaceful protest". (Evening Standard)
In Depth: As the state is dismantled, who will save Britain's wildlife?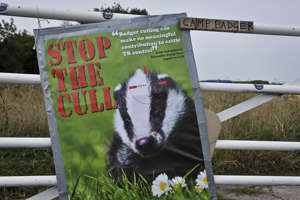 It feels like the collapse of the administrative state – and this is before Brexit. One government agency after another is losing its budget, its power and its expertise. The result, for corporations and the very rich, is freedom from the restraint of law, freedom from the decencies they owe to other people, freedom from democracy. (The Guardian)
Video of the day: Ancient shipwreck discovered on deep seabed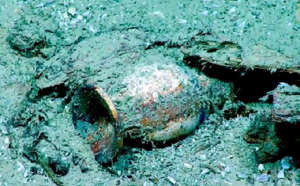 Have you ever seen a ghost ship? Researchers came upon this shipwreck 150 miles off North Carolina's coast, thousands of feet deep. They took a close look with the remotely operated vehicle Deep Discoverer and found items that paint a picture of the mid-1800s submerged ship and the persons on board: a ship's navigational octant, jugs, bottles of wine, ceramics and a pile of bricks. (National Geographic)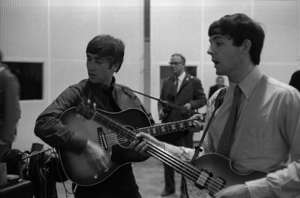 © Getty John Lennon and Paul McCartney of The Beatles in Studio 2 at Abbey Road in London recording the single 'She Loves You', 1st July 1963. 1957: John Lennon, 16, has already formed his own band, The Quarrymen. The guy he meets at the Woolton Parish Church garden fete in Liverpool, England, 15-year-old Paul McCartney, impresses him so much with his guitar playing that he will ask him to join the band. (Bing)
For more of the most popular News, Sport, Lifestyle & Entertainment on MSN, Follow us on Facebook, and on Twitter