Morning Briefing: June 20, 2018 (WEDNESDAY)
Good morning. Here's what you need to know to start your day with our daily briefing, compiled by Zoya Thomas.
US pulls out of 'biased' UN Human Rights Council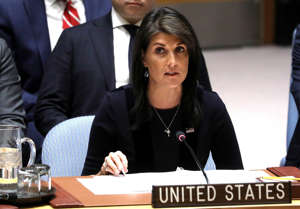 © PA Nikki Haley Trump administration officials on Tuesday said the US has pulled out of the United Nations Human Rights Council. UN Ambassador Nikki Haley announced the withdrawal alongside Secretary of State Mike Pompeo, following multiple news reports that the move was imminent. Haley blasted the council as a "cesspool of political bias" and accused the body of "politicizing and scapegoating countries with positive human rights records." The withdrawal, which comes as the 47-member body begins a three-week session in Geneva, had been expected as a result of the Trump administration's frequent criticism of the group's treatment of Israel. (The Hill)
Paedophile football coach Barry Bennell challenges 30-year sentence

Paedophile football coach Barry Bennell is set to have his 30-year prison sentence reviewed by leading judges. His bid to challenge the length of his jail term for child sex offences is to be heard today by three judges in the Court of Appeal in London. The former Crewe Alexandra coach and Manchester City scout was imprisoned in February after he was convicted at Liverpool Crown Court of 50 offences committed against 12 boys he coached between 1979 and 1991. (Press Association)
Russia hands a crushing defeat to Egypt with 3-1 win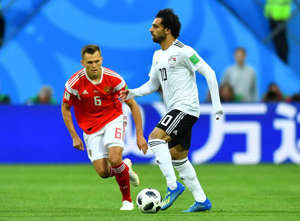 © Getty Mohamed Salah scored on his belated World Cup 2018 debut but was unable to prevent hosts Russia from virtually booking their place in the last 16 with a 3-1 win over Egypt football team in Saint Petersburg.  Salah missed Egypt's opening game - a 1-0 defeat to Uruguay - as he continued his recovery from a shoulder injury sustained in Liverpool's Champions League Final loss to Real Madrid last month. (Evening Standard) Meanwhile, here's a look at what you may have missed on day six. (Read Sport)
Canada passes landmark bill legalising recreational marijuana
Canada passed a landmark bill on Tuesday legalising recreational marijuana, becoming the second country to make pot legal nationwide. The legislation will allow Canadians to buy and consume weed as soon as September. It is expected to receive royal assent sometime this week. Canada criminalized pot possession in 1923, but became an early adopter of medical marijuana in 2001. (Time)
In Depth: Is the new meal prep trend taking the joy out of eating?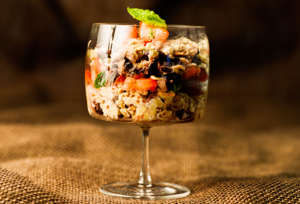 The relationship between food and social media was once straightforward. Those were the innocent days when no meal could be declared consumed unless it had also been photographed, filtered and posted on Instagram, when the world seemed merely a stage for avocado toast, açai bowls and barista art. It was a different time – a time before meal prep. (The Guardian)
Video of the day: Sea turtle rescued from abandoned ghost net snare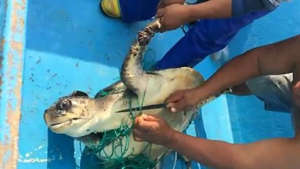 This sea turtle was caught in a ghost net in Puerto López, Ecuador. Ghost nets are no longer tended by fishermen, either because they were discarded or lost. As fish numbers decrease, fishermen have started using more nets to try to capture them. This, in turn, causes ghost net numbers to rise and trap more animals like this turtle. (National Geographic)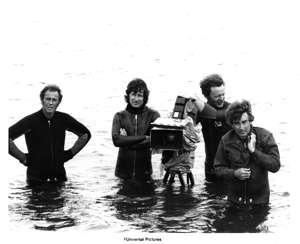 © Getty Director Steven Spielberg, camera operator Michael Chapman and cinematographer Bill Butler on the set of the Universal Pictures production of 'Jaws' in 1975 in Martha's Vineyard, Massachusetts. 1975: Twenty-nine-year-old Steven Spielberg's second movie faced myriad production problems, including budget overruns and mechanical snafus in the title character, but 'Jaws' makes waves at ticket counters, chewing up previous box office records, and launching the summer blockbuster era. (Bing)
For more of the most popular News, Sport, Lifestyle & Entertainment on MSN, Follow us on Facebook, and on Twitter