Morning Briefing: March 12, 2018
Good morning. Here's what you need to know to start your day with our daily briefing, compiled by Zoya Thomas.
Comedy legend Sir Ken Dodd dies aged 90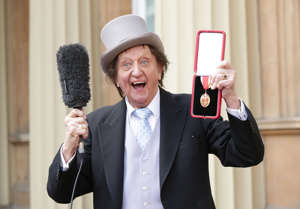 © PA Veteran entertainer Sir Ken Dodd at Buckingham Palace, London, after he was made a Knight Bachelor of the British Empire by the Duke of Cambridge. Sir Ken Dodd, famous for his long stand-up shows, has died at the age of 90. The comedy legend had recently been forced to cancel all dates on an upcoming tour after being hospitalised with a serious infection. (Mirror) Here's a look at the comedian's best-known jokes. (Press Association)
Spy poisoning: Backlash as public warned to wash possessions

Hundreds of people could have been contaminated by the nerve agent that poisoned a Russian double agent in Salisbury, officials have confirmed, as locals questioned why they were not warned sooner. (The Telegraph) Meanwhile, May is to chair crunch talks on the nerve agent attack amid speculation the Government is moving closer to publicly blaming Russia. (Press Association)
Five dead after New York City helicopter crash
A helicopter crashed into New York City's East River Sunday night and flipped upside down in the water, killing all five passengers aboard. Video taken by a bystander and posted on Twitter shows the red helicopter land hard in the water and then capsize, its rotors slapping at the water. (Associated Press)
Fraud probe as family claims £1m over Grenfell tragedy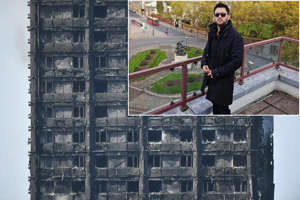 Fifteen members of the same family are being investigated by fraud officers after receiving up to £1million in public funds by claiming they lived in a single flat in Grenfell Tower. The Naqshbandi family, who are from Afghanistan, have been rehoused in at least three new homes in a luxury development furnished by John Lewis. (Daily Mail).
Child killer demands plastic surgery after photos appear online

Child killer Jon Venables has demanded plastic surgery - to be funded by the taxpayer - after photographs of his new identity circulated on the web, according to reports. Venables, together with Robert Thompson, murdered two-year-old James Bulger in 1993 when they were just 10-years-old. (Mirror) Meanwhile, Shameless actress Tina Malone has risked landing herself in jail by sharing an alleged image of Venables. (Daily Mail)
Putin 'gave order to shoot down passenger plane'
Vladimir Putin in 2014 ordered a passenger aircraft, which was reported to be carrying a bomb and targeting the opening of the Winter Olympic Games in Sochi, to be downed. In a two-hour documentary titled "Putin" and available on Russian social media, Mr Putin said he sought advice from security officers and was told the emergency plan for that type of situation called for the plane to be shot down. (The Telegraph)
Carragher to have talks over Sky future after spitting at girl

Jamie Carragher will hold talks with Sky Sports today after being caught on video spitting at a 14-year-old girl following Liverpool's 2-1 defeat at Manchester United. The football pundit apologised on Sunday evening for the incident via Twitter but a spokesperson for Sky reprimanded the former Liverpool defender, calling his actions "unacceptable". (The Guardian)
In Depth: With snap 'yes' in Oval Office, Trump gambles on North Korea
© AP U.S. President Donald Trump pauses as he speaks at a campaign rally at Atlantic Aviation in Moon Township, Pa., Saturday, March 10, 2018. A president with no prior foreign policy experience takes on a festering conflict that has vexed the world for years with a blend of impulse and improvisation, and with no certain outcome. One moment, he is hurling playground insults and threatening nuclear war, the next he is offering the validation of a presidential meeting. (The New York Times)
Video of the day: Prehistoric cave draws awe and concern in Texas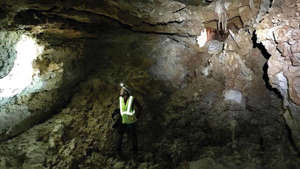 Broken water pipe in a residential neighborhood in Texas leads to a discovery that is millions of years old. (Fox News)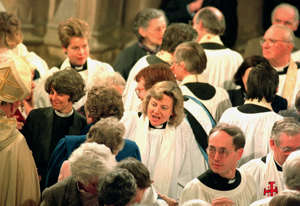 © Getty The first woman priest of the Church of England, the Reverand Angela Berners-Wilson joins the rest of the congregation after the ordination of women priests at Bristol Cathedral. 1994 For the first time in its 460-year existence, the Church of England allows females to enter into the priesthood, ordaining 32 women in Bristol Cathedral. Six years later the church will pass another milestone, as more women than men will be ordained as priests. (Bing)
For more of the most popular News, Sport, Lifestyle & Entertainment on MSN, Follow us on Facebook, and on Twitter