Morning Briefing: November 5, 2018 (MONDAY)
Good morning. Here's what you need to know to start your day with our daily briefing, compiled by Meeqat Hashmi.
Foreigners to be allowed into armed forces without having lived in UK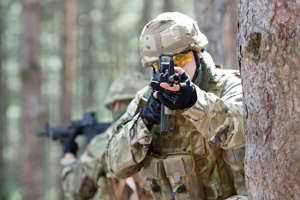 © Getty Two fully armed British soldiers in a fight in forest. Foreign nationals who live abroad will be eligible to join the armed forces, as British residency requirements for service are set to be scrapped. It comes as the armed forces struggle to recruit enough servicemen and women to fill a shortfall in their ranks. (Sky News)
Boris slams May's 'Brussels fudge' and urges Cabinet to reject her deal
Former foreign secretary Boris Johnson has slammed Theresa May's rumoured secret Brexit deal and called on Cabinet ministers to reject the plan. Johnson's comments come after reports claimed that the Prime Minister had already made a deal with Brussels that would see the UK avoid a hard border with Northern Ireland but be locked into a customs union. (Daily Mail) Meanwhile, 1,400 of UK's top lawyers have urged May and MPs to back a second Brexit referendum, saying that democratic government "is not frozen in time". (The Independent)
Prince Charles to speak of UK's role in Ghana's 'painful' history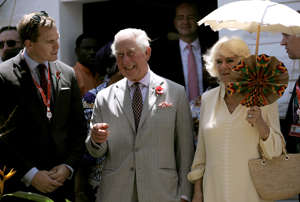 © Reuters Britain's Prince Charles and Camilla, Duchess of Cornwall, visit Jamestown Cafe in old British Accra, Ghana November 3, 2018. REUTERS/Francis Kokoroko The Prince of Wales is to acknowledge the role of Britain in the "most painful chapter" of Ghana's historic relations with Europe, as he speaks of the "appalling atrocity" of the slave trade in a landmark speech. The Prince, who will speak at the invitation of the President of Ghana at an international conference this morning, will make clear reference to slavery for the first time in such a forum. (The Telegraph)

Review ordered into 'barbaric' treatment of autism patients
Health secretary Matt Hancock has ordered a review of the long-term treatment of people with learning disabilities or autism. The health secretary's intervention comes after coverage of the treatment of more than 2,300 people with autism or a learning disability currently detained in secure hospitals, known as Assessment and Treatment Units (ATUs), since 2015.  (Sky News)
In Depth: Could losing the House actually help Trump in 2020?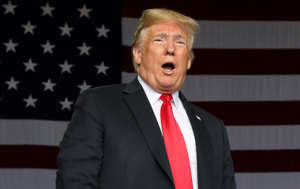 © Reuters U.S. President Donald Trump attends a campaign rally at Middle Georgia Regional Airport in Macon, Georgia, U.S., November 4, 2018. We are a day away from the 2018 election - an election in which Republicans appear likely to lose the House. If you look at this purely from the vantage point of Trump's self-interest - particularly as it relates to winning re-election in 2020 - there is a compelling case to be made that a Democratic House might be a good thing for the president. (The Washington Post) 
Video of the day: Hornbill gets new beak made in 3D printer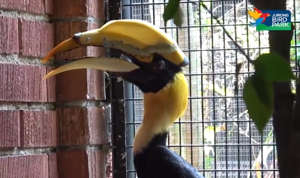 © SWNS Hornbill who lost its beak to cancer gets new one made in 3D printer An exotic bird that lost its large beak to cancer has a new one. Jay the Great Pied Hornbill had an 8cm gash on his bill. Fascinating footage shows the huge 22-year-old bird on the operating table. (SWNS)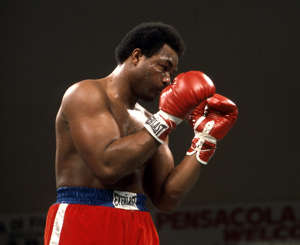 © Getty George Foreman boxing at United States Civic Center, January 22, 1977. 1994: In a stunning upset, Foreman knocks out Michael Moorer, 26, in the tenth round. Foreman, who had taken a long hiatus from boxing, wears the same shorts he wore in his last championship fight, 20 years earlier. (Bing)
For more of the most popular News, Sport, Lifestyle & Entertainment on MSN, Follow us on Facebook, and on Twitter