Morning Briefing: November 9, 2018 (FRIDAY)
Good morning. Here's what you need to know to start your day with our daily briefing, compiled by Zoya Thomas.
Embattled high street retailers call for help as closures soar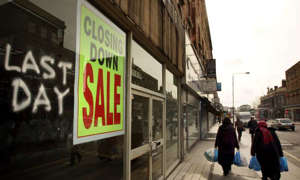 Retailers have called for "decisive action" from the government to support the UK's battered high streets after new data showed the number of shops, pubs and restaurants lying empty has soared by more than 4,400 in the first six months of this year. (The Guardian) With love-it-or-loathe-it Black Friday on the horizon, many shoppers shunned the high street in October and are holding out for better deals, BDO's latest High Street Sales Tracker shows. (Daily Mail) Here's why Tamworth typifies UK's high street woes. (The Guardian)
May warns DUP of customs border in Irish Sea in case of no deal
Theresa May has warned her DUP allies that a customs border in the Irish Sea may be written into the UK's Brexit divorce deal, according to reports. In a leaked letter, the prime minister tells unionist leader Arlene Foster that Brussels is pushing for the measure as a so-called "backstop to the backstop" on Northern Ireland's customs status in case negotiations break down. (The Independent)
Huntswoman who whipped saboteur in viral video is killed in riding accident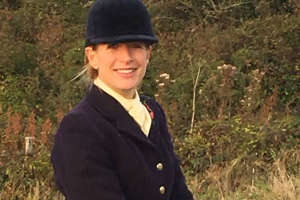 A huntswoman facing prosecution for whipping a protester has died in a riding accident. Jane Goring, also known as Jane Miller, was killed during a draghunt yesterday, it has emerged. In a video which went viral last year, Mrs Goring screamed "get off my horse" and lashed out at the man on a hunt in Herstmonceux, East Sussex. (Mirror)
Yellow warning as heavy rain to blanket UK 
Drivers hitting the road for the weekend may want to consider setting off early, as a blanket of heavy rain is set to cover the entire nation later today. Yellow wind and rain warnings are in place covering parts of south and south west England, Wales, Northern Ireland and parts of Scotland. Up to 50mm of rainfall is expected in some areas over higher ground. (HuffPost UK)
In Depth: Did a computer send Lion Air flight 610 into a death dive?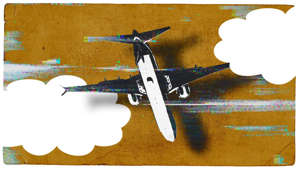 Once more investigators urgently searching for the cause of an air disaster are frustrated because it occurred over water where crucial clues cannot be swiftly retrieved. In this case Boeing has had to issue a warning to airlines about a problem with its new 737 MAX-8 jets - a problem that is believed to have caused the deaths of 189 people aboard a Lion Air flight that plunged into the Java Sea off the coast of Indonesia on October 29. (The Daily Beast)
Video of the day: Letter announcing World War One ceasefire found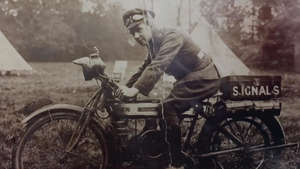 A typed order delivered to British troops announcing the World War One ceasefire has been discovered in a dusty loft - days before the 100th anniversary of Armistice Day. The official 'A' Form message written to the 59th Division announced that "hostilities will cease at 11:00 today Nov. 11" and was stamped "priority". (SWNS)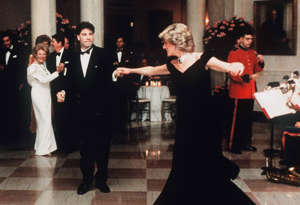 © Getty Diana, Princess Of Wales, watched by President Ronald Reagan and wife Nancy, dances with John Travolta at the White House, USA on November 9, 1985. 1985: The royal couple make their first visit together to the United States. They end the first day of the four-day trip with a gala dinner at the White House where Princess Diana takes to the dance floor with John Travolta in her midnight blue velvet dress, which becomes known as 'the Travolta dress'. (Bing)
For more of the most popular News, Sport, Lifestyle & Entertainment on MSN, Follow us on Facebook, and on Twitter