Morning Briefing: October 8, 2018 (MONDAY)
Good morning. Here's what you need to know to start your day with our daily briefing, compiled by Zoya Thomas.
Major climate report describes strong risk of crisis by 2040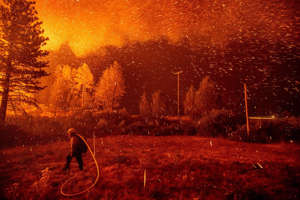 A landmark report from the United Nations' scientific panel on climate change paints a far more dire picture of the immediate consequences of climate change than previously thought and says that avoiding the damage requires transforming the world economy at a speed and scale that has "no documented historic precedent." (The New York Times) To keep temperatures from rising to more than 1.5C in the long term, countries need to cut carbon emissions by 45% by 2030 and to net zero by 2050, with steep cuts in other greenhouse gases such as methane. (Press Association)
'Horrific' limousine crash leaves 20 dead in New York
Four sisters are among 20 people dead after a limousine on its way to a birthday party crashed into a parked car in upstate New York. The vehicle failed to stop at an intersection before crashing into a parked car and hitting two pedestrians outside a store. (Sky News)
Interpol chief, detained by China, resigns under 'supervision'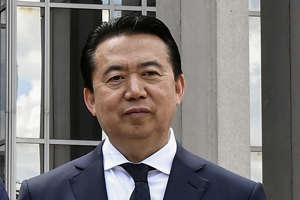 In a stunning move that could set back the country's efforts to expand its global presence, the Chinese Communist Party announced late Sunday that the missing president of Interpol, Meng Hongwei, was under investigation on "suspicion of violating the law" and was "under the supervision" of an anti-corruption watchdog tied to the party. (The New York Times)
Britain set for hottest October day in seven years
Britain is set for its hottest October day in seven years this week, as warm air from the Canary Islands will bring higher temperatures than Portugal during a 12-day Indian summer. The Met Office has forecast up to 25C on Wednesday and Thursday – 11C above the average high. (Mirror)
In Depth: On Africa trip, First Lady reveals a Trump-like side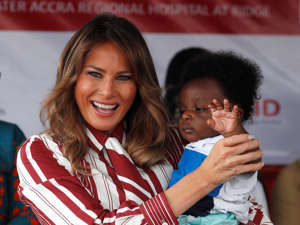 Since she moved to Washington, the capital has been transfixed by the distance Melania Trump appears to put between herself and her husband. When she managed to put some real distance between them - an ocean - by going to Africa, many observed that she seemed to blossom. But the trip also served to show just how much the two have in common. (The New York Times)
Video of the day: Is this Banksy filming his own Sotheby's shredding stunt?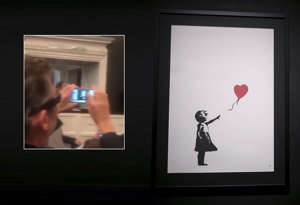 A man in a suit and thick glasses is seen holding his camera perfectly steady and then zooming in to better frame the moment Girl With Balloon was shredded, seconds after it sold for more than £1m. Some have suggested that Banksy or one of his associates must have been at the auction house to push the self-destruct button. (Newsflare)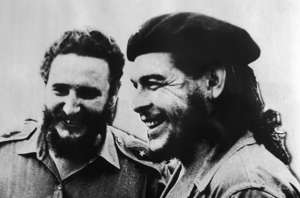 © Getty Fidel Castro and Che Guevara in Havana, Cuba in 1958 1967: Native of Argentina, revolutionary in Cuba, writer and doctor, Che Guevara has spent the last two years traveling in Africa and South America championing the cause of Marxist ideology. He's now caught in Bolivia after 1,800 CIA-backed soldiers surround his guerrilla encampment. (Bing)
For more of the most popular News, Sport, Lifestyle & Entertainment on MSN, Follow us on Facebook, and on Twitter