Nine-year-old chess prodigy wins fight to stay in UK
The Independent
10/08/2018
© Provided by Independent Digital News & Media Limited The family of a nine-year-old chess prodigy described as the greatest talent in a generation have their won their fight to stay in Britain.

Indian-born Shreyas Royal came to the UK at the age of three but faced having to leave the country when his father's work visa expires next month.
The boy's parents, MPs, and the English Chess Federation (ECF) had appealed to home secretary Sajid Javid to let the family stay.
On Friday, his father, IT manager Jitendra Singh, said the Home Office had told him he could apply to extend his visa.
"Shreyas started jumping on the sofa. He was so excited that they are considering letting us stay," he told the BBC.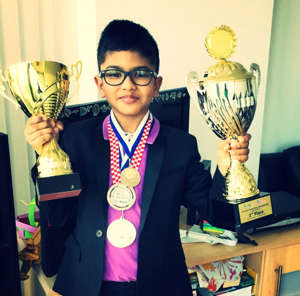 Battersea Chess Club, where Shreyas plays, welcomed the decision and the young player had "a big future ahead of him on the world stage, hopefully representing England."
"In 10 years' time we hope he'll be a household name as England's first world champion," the club added in a statement.
Dominic Lawson, the ECF president, said: "We're delighted that our efforts to persuade the government to recognise Shreyas Royal's exceptional talents have borne fruit."

Shreyas, nicknamed Shrez, began playing chess with his father at the age of five and within two years had won a host of tournaments.
Last year he became the youngest "candidate master" in the world and is currently ranked fourth in the world for his age group.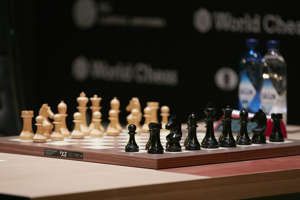 Chris Ward, a chess grandmaster and former British champion, has described Shreyas as "the best prospect the country has ever seen".
Shreyas's parents initially fought the threat of deportation on the grounds that their son was a national asset but their appeal was rejected.
Their case was picked up MPs including Labour's Rachel Reeves, a former junior chess champion, who wrote to Home Office last week asking for a review.

On Friday Mr Singh received an email from the government confirming he could extend his Tier 2 visa.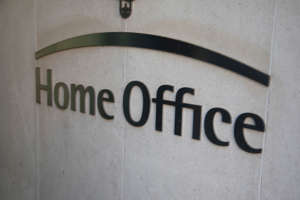 The email read: "We have spoken to your employer... and have agreed with them that you will be able to submit an application to extend your stay in the UK under the tier 2 (General) route."
Mr Singh said his family was "very happy and relieved".
Ms Reeves said: "This is fantastic news. I'm delighted for Shreyas and his family that the Home Office has listened to our appeal that they should be allowed to stay in the UK.
"This is also great news for the country, which would've lost one of its best and brightest had Shreyas been deported. I hope Shreyas will go on to become one of the outstanding chess talents of his generation."