Oxford University To Launch Schemes To Widen Access To Disadvantaged Students

HuffPost UK
20/05/2019
Oxford University is set to launch two new schemes aimed at widening access to disadvantaged students.
The free programmes will be for bright but poor pupils who are offered a place to study at the university but struggle to meet the final requirements, or need help making the transition.
According to the university, by 2023 one in four undergraduates is set to be from the UK's most under-represented backgrounds.
Gallery: The world's best universities and what studying at them really costs (Love Money)
The announcement comes as elite universities are under increased pressure to widen access and make sure students from poorer backgrounds are not put off from applying.
The university says the programmes will offer places for up to 250 state school students a year, representing 10% of Oxford's UK undergraduate intake
This represents a significant step change for the university, boosting the proportion of students coming to Oxford from under-represented backgrounds from 15% of the current UK intake to 25%.
Opportunity Oxford will be aimed at students from more disadvantaged socio-economic backgrounds.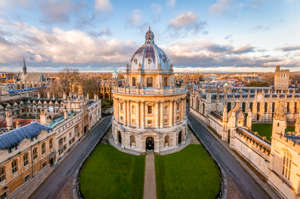 From the next admissions round it will see the introduction of a study programme for up to 200 students who have applied in the normal way and are on course to gain the required grades, but need additional support to transition successfully from school.
The scheme will comprise of structured study at home plus two weeks of residential study at Oxford just before the start of the undergraduate term.
Foundation Oxford will be open to students who have personally experienced particularly severe disadvantage or educational disruption.
The scheme aims to open up places to students with high academic potential who, owing to their circumstances, are not yet in a position to make a competitive application to the university.
A 1.4% rise in 5 years in state school kids getting into Oxbridge and the parents of private school kids fear social engineering! Is The Times having a laugh? That's 40 kids - 1 per college. pic.twitter.com/tSLsHAsnW4

— David Lammy (@DavidLammy) May 11, 2019
Eligible students could include refugees and children in care or with care responsibilities themselves.
Vice-chancellor, Professor Louise Richardson, said: "This is a sea change in Oxford admissions.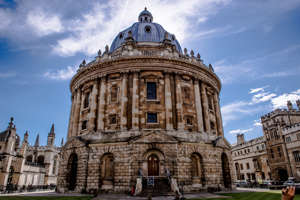 "Colleagues from across the university, its colleges and departments have united behind a commitment to accelerate the pace at which we are diversifying our student body and ensuring that every academically exceptional student in the country knows that they have a fair chance of a place at Oxford."
Social mobility foundation the Sutton Trust welcomed the move.
Founder and chairman, Sir Peter Lampl, said: "Many poorer students just narrowly miss out on places because they haven't quite got the grades required. This will give a wider pool of students access to one of the world's great universities.
"Our research has shown that many poorer pupils with the grades to get into Oxford or Cambridge just don't apply. Hence it's crucial that these programmes are targeted at the right young people by working closely with schools and colleges."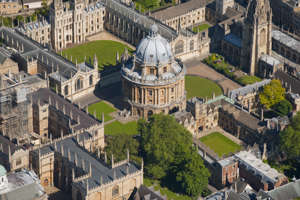 © getty University of Oxford

It follows backlash over comments made by Anthony Wallersteiner, headteacher of the independent Stowe School, who recently claimed that schemes to help disadvantaged students had "successfully driven down the number of Oxbridge places awarded to privately educated pupils".
He sparked outrage in a Times interview by comparing criticism of private schools to antisemitic abuse, saying: "The rise of populists and polemicists has created a micro-industry in bashing private schools."
He added: "It was relatively easy for Hitler and his henchmen to suggest that the Jewish minority was over-represented in key professions: medicine, law, teaching and the creative industries.
"Privately educated pupils in the UK are also being accused of dominating the top jobs and stifling social mobility... it is all too facile to stereotype groups and ignore the fact that lawyers, doctors, writers and politicians are individuals".
Last year, Sutton Trust analysis of UCAS data found eight top schools and colleges sent as many pupils to Oxford or Cambridge over three years as three-quarters of all schools and colleges.
It found that the elite institutions with the highest number of Oxbridge acceptances had 1,310 between them.
By contrast, around 2,900 schools and colleges with two or fewer acceptances sent just 1,220 pupils to either university in the same time period.
Wallersteiner's comments were widely condemned by commentators, MPs and campaign groups alike, with the Campaign Against Antisemitism saying: "Tasteless Holocaust analogies do not belong in the debate about education in this country."
MSN UK are Empowering Happiness for mental health awareness month. Find out more about our campaign and the charities working to stop people falling into crisis here.