Pair found guilty of businessman's murder

Sky News
22/01/2018
Two men have been found guilty of the murder of a businessman who was shot dead during a botched burglary at his £1m home.
Guy Hedger,61, was killed after intruders entered his home in Castlewood, Ashley, near Ringwood, Hampshire, at about 3am on 30 April 2017.
Jason Baccus, 42, of Verney Close, Bournemouth, Dorset, and Kevin Downton, 40, of Winterborne Stickland, near Blandford, have been found guilty after a trial at Winchester Crown Court that lasted 40 days.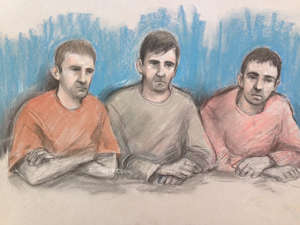 © PA Court artist sketch dated 09/05/17 by Elizabeth Cook of (left to right) Scott Keeping, Jason Baccus and Kevin Downton in the dock at Winchester Crown Court. A third man, Scott Keeping, 44, also of Verney Close, was found not guilty of murder. His wife, Helen Keeping, 40, was also cleared of two counts of assisting an offender.
As the verdicts were announced, Downton and Baccus showed no emotion but gasps were heard from the public gallery.
They were also convicted of offences of aggravated burglary with a firearm, possessing a firearm with intent to cause fear of violence, and two charges of burglary of industrial buildings.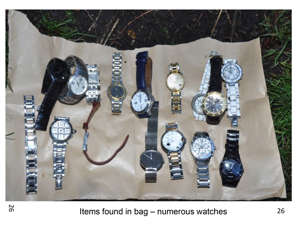 Scott Keeping was cleared of these offences as well.
Nigel Lickley QC, prosecuting, told the court that Downton and Baccus, wore masks when they stormed into the bedroom where Mr Hedger was with his husband Simon Hedger-Cooper, and ordered both naked men to face the wall.
Downton shot Mr Hedger with a sawn-off shotgun after Mr Hedger-Cooper set off a panic alarm causing the thieves to flee, the court heard.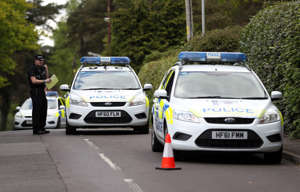 Mr Hedger-Cooper, 48, described in a video interview showed to the court, how his partner began to tell the raiders the code for their personal safe but then froze.
He said: "All the alarms outside went on and flashing, alarms going off. As it happened I heard an almighty boom, shot, and Guy said 'I have been hit, I have been hit'."
Never miss an important story, Follow us on Facebook, and on Twitter