Pete Shelley: Buzzcocks lead singer dies aged 63

Evening Standard
06/12/2018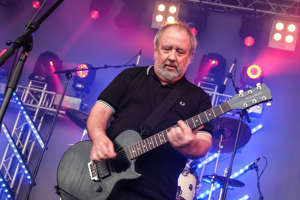 A special message from MSN:

While Christmas is a time of joy for most of us, that's not the case for the UK's most vulnerable children and young people. We've partnered with giving platform Benevity to raise funds for two charities - the NSPCC and The Children's Society – to try to help change that. You can help make a difference - please donate now.
The lead singer of punk rock band Buzzcocks has died at the age of 63.
Pete Shelley died on Thursday in Estonia from a suspected heart attack.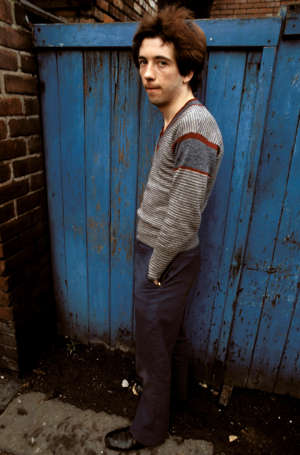 The band had been due to perform in the Netherlands on December 14.
Musicians have paid tribute to Mr Shelley with the Charlatans frontman Tim Burgess writing on Twitter: "The first album I ever owned was Love Bites by the Buzzcocks."
© Provided by Local News RSS EN-GB While Tracey Thorn wrote: "Oh God but I loved Buzzcocks. And Pete Shelley was an amazing songwriter."
The Buzzcocks are known for their hit Ever Fallen in Love (With Someone You Shouldn't've).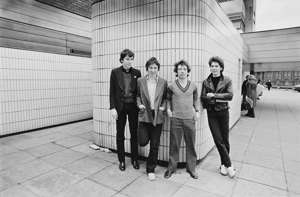 © 2011 Redferns Buzzcocks (from left: drummer John Maher, guitarist Steve Diggle, guitarist and singer Pete Shelley and bassist Steve Garvey), British punk band, pose for a group portrait standing by a tiled wall in a shopping precinct, in May 1978. (Photo by Fin Costello/Redferns/Getty Images) Norman Blake, frontman of Teenage Fanclub, paid tribute to the enduring musical legacy of Shelley.
He wrote on Twitter: "Not been on here for a while, but I can't not mark the passing of Pete Shelley. I love(d) Buzzcocks. His songs were important to me when I was a young man and they still are to me now. Thank you Pete and R.I.P. You will be missed."
Tracey Thorn, formerly one half of the dance music duo Everything But The Girl, also paid her respects, quoting from the Buzzcocks' track 16 Again.
She said: "Oh God but I loved Buzzcocks. And Pete Shelley was an amazing songwriter. "But after all life's only death's recompense." RIP."
Gallery: People we lost in 2018 (Photo Services)