Police bill for novichok investigations tops £10m

Sky News
09/08/2018
The cost of dealing with the novichok poisonings in Salisbury and Amesbury has cost Wiltshire Police more than £10m.
The force was plunged into a complex investigation on 4 March after former Russian agent Sergei Skripal and his daughter Yulia were found poisoned by the deadly nerve agent in Salisbury.
Two months later, it found itself facing a second high-level incident when Dawn Sturgess and her partner Charlie Rowley were exposed to the chemical just eight miles away in Amesbury.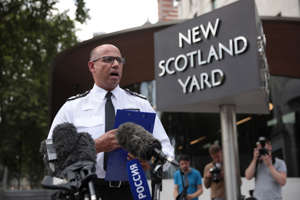 Officers from more than 40 other police forces were drafted in to deal with the investigations, help which is estimated to have cost Wiltshire Police more than £7m.
The force also spent more than £1.3m on paying its own officers for overtime and cancelled leave.
"For our force to find itself at the centre of two major incidents in such a short space of time is somewhat unimaginable and we have endured significant costs because of the scale of the investigation," Wiltshire police and crime commissioner Angus Macpherson said.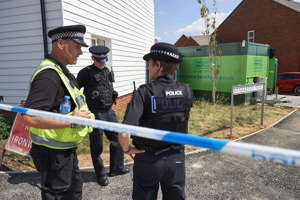 "I fully expect all costs associated with these unparalleled incidents to be met by the government."
The government believes the Skripals were poisoned in a targeted attack by Russia, and that Ms Sturgess and Mr Rowley came into contact with novichok that had been discarded by those responsible.
Ms Sturgess did not survive her exposure to the deadly chemical and died in hospital.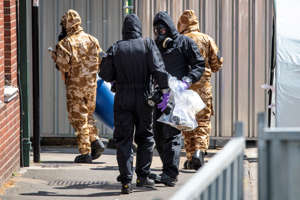 The response to the incident involved cordoning off, searching and decontaminating areas in both Amesbury and Salisbury, including public spaces like parks and the Maltings shopping centre, and residential streets where the victims lived.
It was reported on Monday that the government was seeking the extradition of two Russians over the novichok attacks - but Sky News understands that attempts to bring the suspects to the UK are not as advanced as had been believed.
Watch: This is how nerve agents attack (Provided by USA Today)