Richard Bacon fights for his life: Ex-Blue Peter host, 42, is in a coma as he battles mystery lung condition

Daily Mail
13/07/2018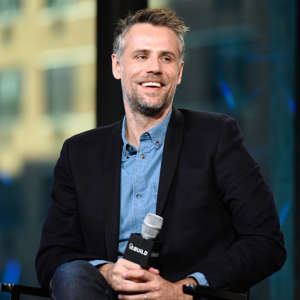 © Getty Richard Bacon Richard Bacon is fighting for his life in hospital after being placed in a medically induced coma.

The former Blue Peter host, 42, contracted the mystery respiratory virus, which doctors initially incorrectly identified as serious pneumonia across both lungs.
After Bacon failed to respond to treatment doctors were forced to take emergency action and place him in a coma. 
The former Blue Peter host has now been in a critical condition for a week, reports The Sun.   
A source close to Richard told The Sun: 'This is an extremely worrying time for everyone who loves him.
© Provided by Associated Newspapers Limited 'I thought it was for people in their 80s': Richard Bacon, 42, revealed he has got pneumonia 'across both lungs' as he shared a snap from his hospital bed on Wednesday 'Doctors started treating him for pneumonia but it soon became apparent that it wasn't working and his condition took a dramatic turn for the worse.

'They had no choice but to put him into a medically induced coma to save his life because things spiralled so fast, but that was a week ago and they are no closer to finding out what is wrong with him or how to help him.' 
The ex-presenter was last seen with nine wires strapped to his chest as he lay in bed at Lewisham Hospital in south-east London in an Instagram post over the weekend. 
Richard informed his fans at the time: 'Looks like l've got pneumonia. Although I thought that was for people in their 80s.' 
The radio personality tried to make light when he joked he was glad he got ill in the UK where he can be cared for by the NHS.
He wrote on Twitter: 'Thank God I got ill in Britain (actually on the way to Britain, was taken off the plane in a wheelchair). 
'F**k all the ideology driven politicians who've messed up America's healthcare system. Viva the NHS. Happy 70th.' 
He also joked on Instagram: 'It's the NHS's 70th birthday today. I hate to miss a party.'
MailOnline has approached Richard Bacon's representatives for further comment.
Earlier this year Bacon revealed how he was diagnosed with Attention Deficit Hyperactivity Disorder (ADHD) at age 42.
In a candid interview with The Sun, the Fox presenter admitted his behaviour had spun out of control in the run-up to his diagnosis, saying he had been going out late drinking too much, as well as losing his credit cards 'twice a week', and other personal items.
He said: 'It sounds trivial, but the consequences add up to something quite serious for your family.
The father-of-two, who said it was a 'relief' to be finally be diagnosed, admitted he was causing 'pain and chaos' to his family, and was tired all the time.
'I was opening a bottle of wine and getting through it in front of the telly at night', he said.
Concerned by his behaviour, the star saw a specialist, and after a brain scan, found out he had two types of ADHD and was put on medication.
He said the treatment has allowed him to sleep and cut down his drinking to twice a week and in significantly lesser amounts.
Richard, who has been married to Rebecca McFarlane since 2008, said now he feels he can finally change and be a 'good husband and father.' 
The couple share son Arthur, six and daughter Ivy, three.