'Skateboard hero' Ignacio Echeverria confirmed dead by grieving family after London terror attack

The Telegraph
07/06/2017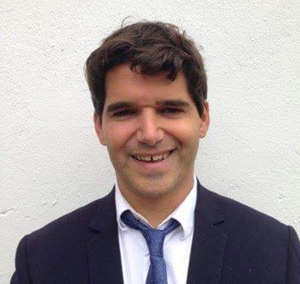 The "skateboard hero" who died while reportedly protecting a woman from Saturday night's terror attack has been confirmed dead after the family suffered an agonising wait for news.
 The sister of 39-year-old Ignacio Echeverria wrote on Facebook: "Our heart is with our uncles and aunts and cousins, Guillermo Gonzalez Arnau, Javi and guille and all the friends and family who have lost my brother".
The Spanish Government paid tribute to his bravery, writing that he showed "solidarity and bravery in defending a helpless person".
Spanish Prime Minister Mariano Rajoy also tweeted his condolences to Ignacio Echverría's family, describing him as someone "we will always remember for his heroic and exemplary behaviour".
Mr Echeverria worked in money laundering prevention at HSBC and was a keen skateboarder.
He was coming back from skateboarding when he stumbled across the terror attack at Borough Market.
Instead of fleeing the scene, he reportedly saw a man stabbing a defenceless woman and ran to her aid.
In doing so, he was reportedly killed by one of the three terrorists who senselessly murdered eight people at London Bridge.
The Spanish Government wrote: "With deep sadness and dismay, the government has received confirmation from the British authorities that Ignacio Echeverría is among the fatal victims of the cruel terrorist attacks on London last Saturday.
"The government wishes to convey to his relatives and friends that they are not alone in their pain, and that, today, Spain is with them, sharing their feelings and desolation and joined with them in this terrible moment.
"The exemplary attitude shown by Ignacio Echeverría during the attacks is a demonstration of solidarity for all to see. His bravery in defending a helpless person serves as a reminder of the need to remain united before the scourge of terrorism, facing up to those whose only language is one of violence and terror. The government believes strongly that unity among democrats can overcome many challenges, including terrorist madness."
The search for Mr Echeverria has caused strain between the Spanish government and our own, with multiple senior Spanish politicians hitting out at British authorities for putting the family of a missing Spaniard through an "inhumane wait" after a body thought to be his was found after Saturday's attack.
The family was asked for fingerprints from Mr Echeverria on Monday, but had to wait until Wednesday afternoon for confirmation of his death.
@Number10gov families of the victims of LB attacks feel mistreated by lack of information leading to unnecessary agony. 63 hrs still no news

— Fernando Vergara (@fernanvergara) June 6, 2017
On Wednesday, Spain's interior minister demanded British authorities speed up efforts to locate "skateboard hero" Ignacio Echeverría, missing since the London Bridge attack, complaining that the delay is "inhumane" to his family.

Juan Ignacio Zoido called on the UK to provide answers within 24 hours, after the Echeverría family were reportedly told it could take up to another 48 hours to identify their son. 
Mr Zoido told Spanish public radio that he found it "very strange that it takes so long to identify a person, above all taking into account how the facts (of the attack) have been established". 
He suggested it was now evident that the Spaniard was among the dead, following the submission of fingerprints, but that UK protocol demanded identification by DNA.
"The family of Ignacio Echeverría is going through an inhumane and desperate situation", Mr Zoido added.  
The delay has also drawn strong criticism from commentators. On Wednesday morning, one of Spain's best known broadcasters, Carlos Herrera, used his radio show to accuse British authorities of "humiliating treatment" of the Echeverrías and a "third-world" handling of the identification process.
Pepe Oneto wrote in a column for La Republica that if a British family were awaiting answers for four days in Spain, the UK tabloids would be complaining "the Spanish are having a siesta, disgrace of a country, the sun has gone to their heads".
Earlier, the Spanish Foreign minister criticised British authorities for not acting quickly enough to identify a Spaniard believed to have been killed in Saturday's attack.
Foreign Minister Alfonso Dastis said the UK government must to do 'everything humanly possible' to inform the family of the fate of  39-year-old lawyer Ignacio Echeverría, who was last seen fighting off the terrorists with his skateboard.
"We are pressing British authorities because, frankly, this is a situation that can't be extended for much longer," said Mr Dastis on Tuesday as he warned efforts must be accelerated 'to the maximum' in order to avoid 'more anguish and pain' for the family.
Relatives of Mr Echeverría have tweeted 10 Downing Street calling for Theresa May to do more to speed up the process.
Key articles | London terror attacks