Sophie Lionnet murder: Tortured French nanny's parents say killers should be 'burned at the stake'

Evening Standard
25/05/2018
© Provided by Independent Print Limited Sophie Lionnet's mother Catherine Devallone cried outside the Old Bailey after her daughter's killers are convicted (AFP/Getty Images) The heartbroken parents of murdered and tortured French nanny Sophie Lionnet have said their daughter's killers should be burned at the stake.
Sabrina Kouider, 35, and Ouissem Medouni, 40, starved and tortured the 21-year-old nanny before setting fire to her body in the garden of their London home.
Speaking after the couple were found guilty of the horrific crime on Thursday, Miss Lionnet's mother Catherine Devallonne, 48, said they deserve the death penalty.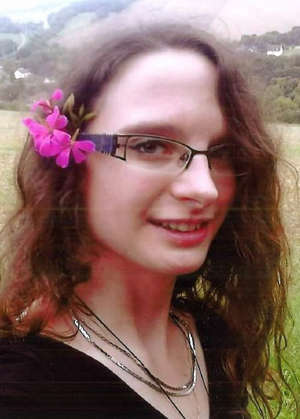 © PA Sophie Lionnet In an emotional interview with the Sun, she said: "I'd like the death penalty. I'd have them burned at the stake like Joan of Arc. Alive. That's what they deserve. It's maybe cruel but what they did was even more cruel."
Miss Lionnet's father Patrick Lionnet, 56, added: "These people do not deserve to live."
© Provided by Independent Print Limited Undated handout photo issued by the Metropolitan Police of Sophie Lionnet, two days before she was found. as couple Sabrina Kouider and Ouissem Medouni have been found guilty at the Old Bailey, London of murdering their French nanny. Kouider and her partner Medouni were discovered burning the nanny's body on a bonfire at their Southfields home after subjecting her to torture and effectively imprisoning her.
The Old Bailey was told that Kouider had developed a bizarre obsession with ex-Boyzone band member Mark Walton and had accused Miss Lionnet of being in league with him.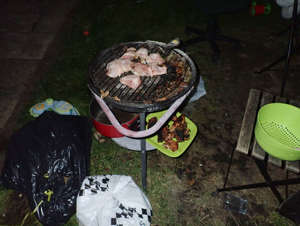 © PA The backyard of Sabrina Kouider and Ouissem Medouni, who have been found guilty at the Old Bailey, London of murdering their French nanny Sophie Lionnet. The couple attempted to cover up the murder by burning Miss Lionnet's body in the back garden but concerned neighbours reported that the bonfire was out of control.
Medouni told firefighters he was barbecuing a sheep he had bought from Wimbledon market but they became suspicious and discovered Miss Lionnet's charred remains.
Kouider and Medouni, her on-off lover, blamed each other for Miss Lionnet's death last September.
But a jury found both of them guilty of murder and they face a sentence of life in jail. 
Kouider collapsed in tears as the jury foreman returned the verdicts, while Medouni hung his head.
Miss Lionnet's parents had travelled from France to see the disturbing evidence as it unfolded.
Speaking after the verdict, Mrs Devallonne said: "These self-obsessed individuals who murdered Sophie did not believe Sophie had a value.
"Those monsters repeatedly beat Sophie. They starved, tortured and broke her until she could no longer fight.
"They took away her dignity and finally her life painfully ebbed away until Sophie struggled to take her final terrified breath in the bath.
"Our Sophie will soon be laid to rest. No god will ever forgive you both for what you have done to our daughter."
Mr Lionnet added: "Sabrina and Ouissem have not only stolen the life of my daughter so brutally and without remorse, they have also stolen mine."