The Independent Group: Tories Anna Soubry, Sarah Wollaston and Heidi Allen quit party over Brexit to join ex-Labour MPs
The Independent
20/02/2019
Three Conservative MPs have announced they are resigning from their party to join ex-Labour members in the new Independent Group in the House of Commons.
Heidi Allen, Sarah Wollaston and Anna Soubry left Theresa May's Tories after being heavily critical of her approach to Brexit and the growing influence of eurosceptics in the party.
It means the Independent Group now has eleven members, as many as the Liberal Democrats, including the eight MPs who have walked out of Jeremy Corbyn's party in recent days.
Related: Who are the Tory rebels who have quit their party over Brexit?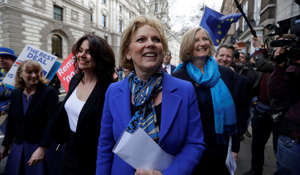 In a joint statement, the three MPs leavng the Tories said they had wanted their party to broaden its appeal to young people and reflect the diversity of British communities.
Here's the video of history being made: Anna Soubry, Heidi Allen and Sarah Wollaston take their seats on the opposition benches - with other Independent Group MPs pic.twitter.com/GgxwaRo2iG

— Aubrey Allegretti (@breeallegretti) February 20, 2019
They indicated that their frustration with Ms May had instead been exacerbated by her reliance on the support of the Brexiteer dominated European Research Group, headed by Jacob Rees-Mogg and Steve Baker, and her Northern Irish DUP partners in government.
Related: 'Tories have become Blukip': Defecting Conservative MPs savage May - and say more MPs are set to follow them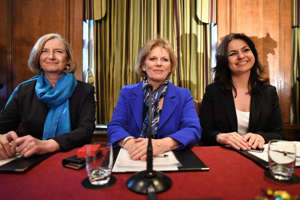 The three MPs said: "Sadly the Conservative Party has increasingly abandoned these principles with a shift to the right of British politics.
"We no longer feel we can remain in the party of a government whose policies and priorities are so firmly in the grip of the ERG and the DUP."
Related: Conservatives being 'manipulated by Brexit zealots', John Major warns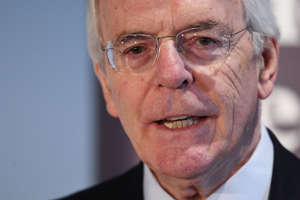 The said that the "final straw" was what they claimed had been the government's "disastrous" handling of Brexit with "red lines" that alienated almost half of the population.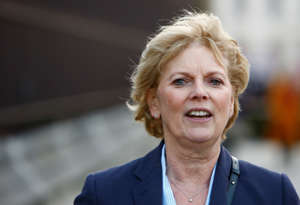 © Reuters British lawmaker Anna Soubry is seen outside the Houses of Parliament in London, Britain, January 8, 2019. REUTERS/Henry Nicholls Announcing that they would sit with the new group, they went on: "The country deserves better. We believe there is a failure of politics in general, not just in the Conservative Party but in both main parties as they move to the fringes, leaving millions of people with no representation. Our politics needs urgent and radical reform and we are determined to play our part."
Brexit in-depth: All the latest news, analysis and expert opinion
The three confirmed their intention to sit as independents in "the centre ground of British politics", explaining that there would be times when they would support the government on measures to strengthen the economy, on security and improving public services.
Shortly before prime minister's questions, the three MPs crossed the floor of the commons to sit with the Independent Group, which soon tweeted to welcome them, adding: "Both our parties are broken."
In one daunting sign for Ms May, the three received support from one of her closest allies, home secretary Amber Rudd, who said on Twitter that it was a "great shame" they were leaving.
She added: "I look forward to continuing to work with them on a number of important issues, including a Brexit deal that works for the whole country."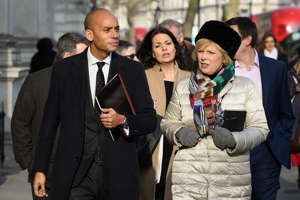 Downing Street appeared ready for the announcment, with the prime minister releasing an immediate statement saying that she was "saddened by this decision", adding that they are people who have given "dedicated service".
She went on: "Of course, the UK's membership of the EU has been a source of disagreement both in our party and our country for a long time. Ending that membership after four decades was never going to be easy.
"But by delivering on our manifesto commitment and implementing the decision of the British people we are doing the right thing for our country. And in doing so, we can move forward together towards a brighter future."
"I am determined that under my leadership the Conservative Party will always offer the decent, moderate and patriotic politics that the people of this country deserve."
Related: Eighth Labour MP resigns from party to join Independent Group, accusing Jeremy Corbyn of 'playing games with Brexit'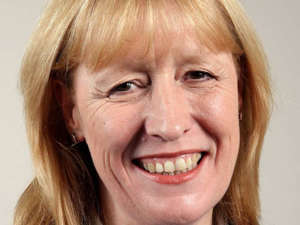 Deputy Chairman of the Conservative Party James Cleverly said it was particularly disappointing that they left over Brexit because it was a policy issue that would be "resolved soon".
Liberal Democrat leader Sir Vince Cable said his party would "hold out the hand of friendship" to the independents, saying: "There is clearly some very radical changes now afoot as both the Conservatives and Labour have been taken over by militant groups, driving out more moderate MPs."
He went on: "In the short term we will be concentrating on securing a People's Vote, with an option to stay in the EU."
Gallery: Facts to know about Brexit (Photo Services)