Theresa May to reprimand her ministers for leaking and briefing against each other
The Independent
17/07/2017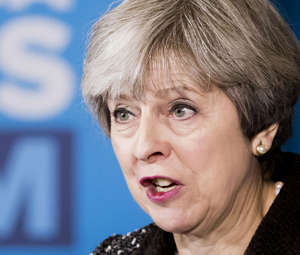 Theresa May is to reprimand her Cabinet ministers for leaking and briefing against one another, Downing Street has said.
The Prime Minister's spokesperson said the PM would use a meeting on Tuesday to remind her deputies that they should be "having all discussions of government policy in private".
The intervention comes amid increasing signs of infighting amongst top Tories – with Chancellor Philip Hammond the target of several negative briefings in recent days.
Related: May had a hug and shed a tear after exit poll (Provided by: Sky News)
"Cabinet must be having all discussions of government policy in private and the Prime Minister will be reminding her colleagues of that in cabinet tomorrow," Ms May's official spokesperson told a briefing of journalists in Westminster.
But asked whether he could confirm that the negative briefings were originating from Ms May's Cabinet, the spokesperson said: "I'm not going to get into speculation of who said what where and when."