Tory leadership result - live: Boris Johnson and Jeremy Hunt final two as MPs edge closer to Downing Street
The Independent
20/06/2019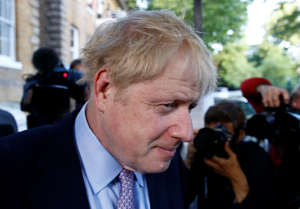 © Reuters Jeremy Hunt has narrowly beaten Michael Gove in the final ballot of Tory MPs, and will now go head-to-head with Boris Johnson in the run-off.
The foreign secretary won 77 votes to Mr Gove's 75, while Mr Johnson maintained a commanding leader and finished with 160 votes.
Sajid Javid was eliminated from the race earlier in the day.
Follow the latest updates