Toy Dinosaurs Left Outside Christopher Chope's Office After He Blocked Anti-FGM Bill

HuffPost UK
11/02/2019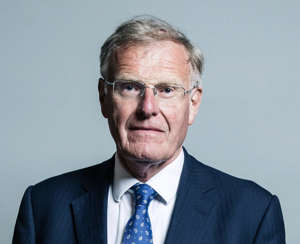 Controversial Tory MP Christopher Chope has had his office door covered in toy dinosaurs after he blocked a bill designed to protect girls from female genital mutilation. 
The 71-year-old sparked anger from campaigners and MPs on both sides of the Commons on Friday when he shouted "object" during a debate about amending the Children Act to include female genital mutilation (FGM).
Read more: Christopher Chope to be questioned by Conservative officials after blocking anti-FGM bill (The Independent)
The bill would allow courts to issue protection order if they think a child is at risk of the illegal procedure, which sees a female's external genitalia deliberately cut or removed. 
Photos from parliament on Monday showed the Christchurch MP's office adorned with plastic dinosaurs, thought to have been placed there in protest of his actions last week. 
Anti-FGM campaigner Nimco Ali wrote on Twitter: "I love the MP, minister or staffer who took the time to buy toy dinosaurs and stick them on a ribbon to hang on Chope's door.
"You are the fanny hero of the year and it means the world to me and those of us fighting to #endfgm." 
FGM has been illegal for 34 years, she added. "Adding FGM to the Children Act was about protection for little girls. 
"Little girls who cannot speak up for themselves but Chope took the said [side] of women who said protection could cause offence." 
Watch: Christopher Chope blocks bill to protect girls from FGM (The Independent)
In a letter to Tory association members published by the Bournemouth Echo on Monday, Chope said he had objected to the bill in order to ensure it was subjected to "appropriate levels of scrutiny". 
"We have to wake up to the need to jettison antiquated, opaque procedures in this place," he added. 
Arguing that one anti-FGM campaigner had told him the bill could lead to "much injustice and family trauma" if the powers within it were used improperly, Chope said there had been a "predictable Twitter storm" following his objection. 
© PA Archive/PA Images The dinosaur display on Chope's door is not the first time his Westminster office has been the centre of suspected protests. 
In July, knickers, thongs and a suspender belt were left outside of his office after he blocked legislation to make upskirting illegal.